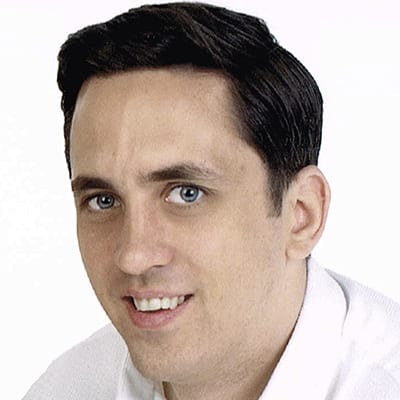 Dara Burke is a past participant of the New Frontiers programme in the north-west and the founder of ShowhouseVR, a virtual reality startup that enables users to visit spaces before they are built.
Dara is a qualified architect and 3D visualisation specialist and has worked as a design architect, project manager and team leader in the construction industry since 2004. Working as an architect, he specialised in large housing developments and high-end residential projects. He has over 20 years' experience working in 3D visualisation and is an expert in VR development, real-time rendering technology and adapting game engines for commercial uses.
He has combined his deep industry knowledge with a passion for technology to launch a VR startup serving the construction sector.
ShowhouseVR is building a visualisation solution that brings CAD and BIM data to life in Virtual Reality. Unlike traditional artist's impressions or architectural models, users are completely immersed in an interactive VR experience that allows them to experience unbuilt spaces as if they had visited them in the real world.
The company offers customers a cross-platform visualisation solution, that can be delivered on VR headsets, interactive 4K screens and mobile devices, without the need for additional plugins or apps. The solution leverages the power of virtual reality to increase customer engagement and deliver the best possible sales experience to end users.
ShowhouseVR is based at the Colab Innovation Centre at the Letterkenny Institute of Technology.