Dún Laoghaire Institute of Art Design and Technology
Media Cube


IADT's Media Cube is home to approximately 15 early-stage companies as well as a range of New Frontiers participants, who find the dedicated workspace and networking opportunities available at the Cube hugely beneficial in the formative stages of their venture.
The Media Cube team, along with our New Frontiers partners at DIT Hothouse, work closely with our client ventures to help them formulate and refine their proposition and navigate the investment options available to support the growth of their start-up. The Media Cube offers multiple opportunities to expand networks: networking events see a range of successful founders, investors and professional advisers sharing their experience and expertise with our client companies.
As its name suggests, IADT – the Institute of Art, Design and Technology – focuses its teaching and research on the convergence of creativity, technology and design. That is why Media Cube companies frequently engage interns and graduates to bolster their teams with young people who live and breathe digital technologies. Working through schemes like Enterprise Ireland's Innovation Voucher Programme, our client companies often work with technologists and designers from the Institute who help them ensure that their products and services offer users an exceptional experience that drives adoption.
What does the Media Cube offer?
Hotdesks and offices of 14m², 18m² and 24m² (with flexible terms available to all companies), meeting rooms and an informal space for team meetings or a catch-up over coffee.
The IADT, through its applied research programmes, addresses the nature and implications of the changing landscape of the digital media industry and, by doing so, is assisting in the reformulation of professional activities for the sector.
Parking is available on-campus, while the 46A bus route offers a regular and efficient service into central Dublin.
Shower facilities are available for clients who like to cycle to work or squeeze in a run at lunchtime.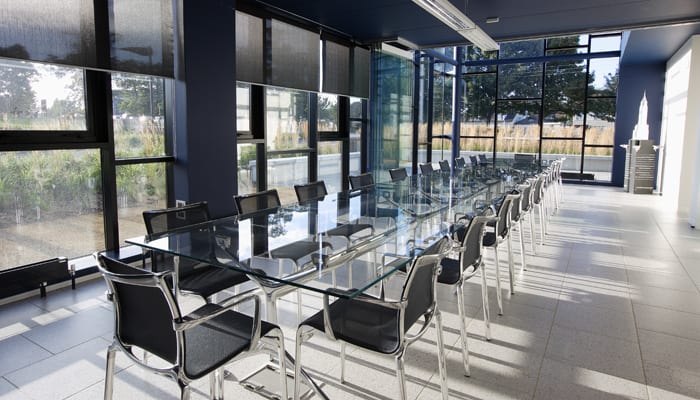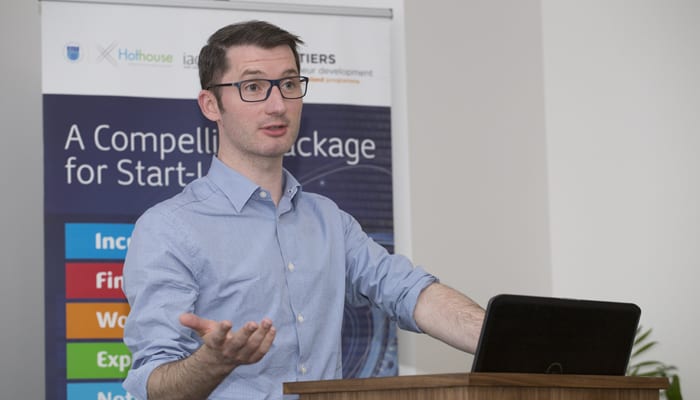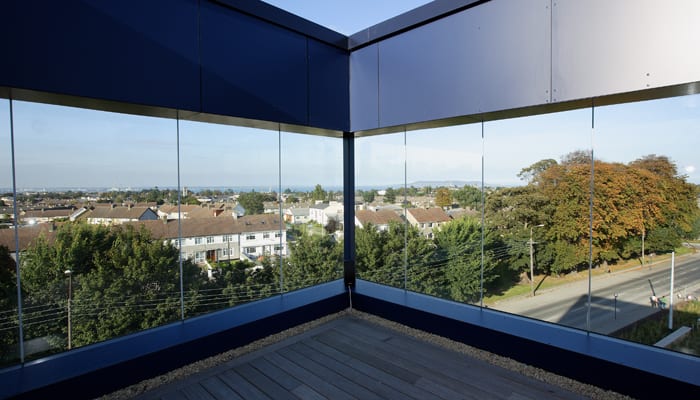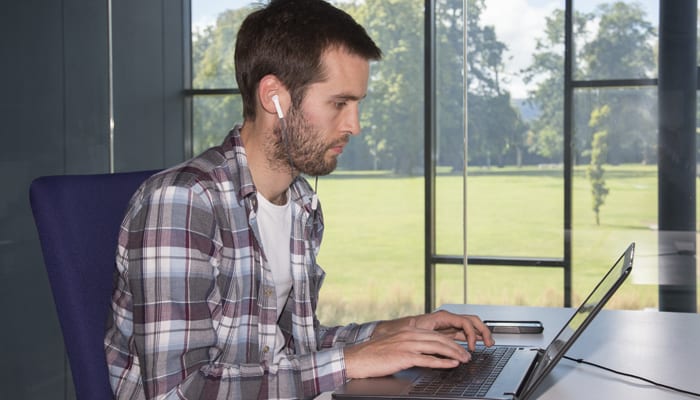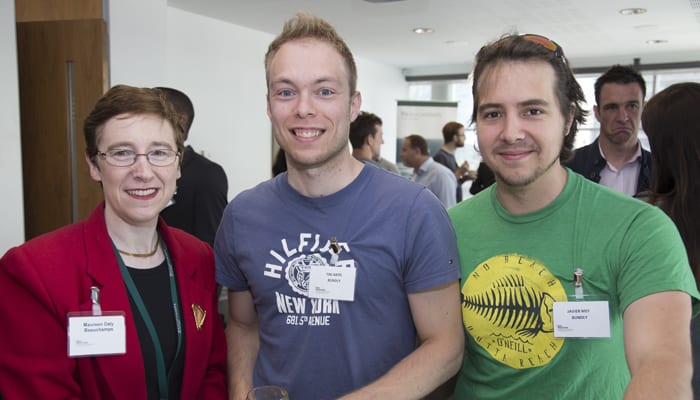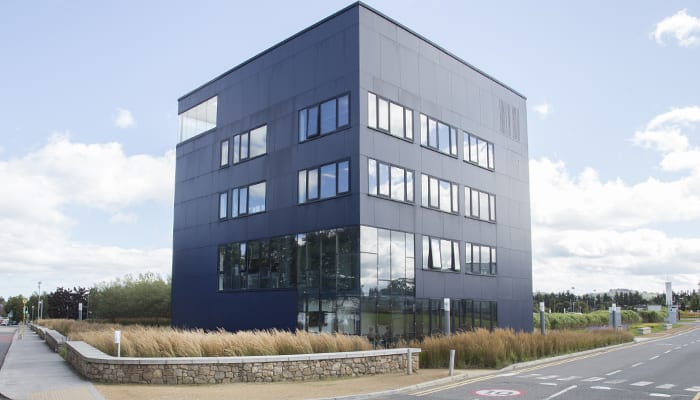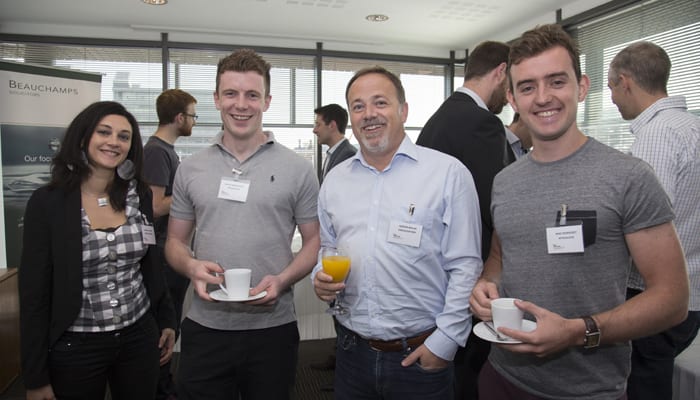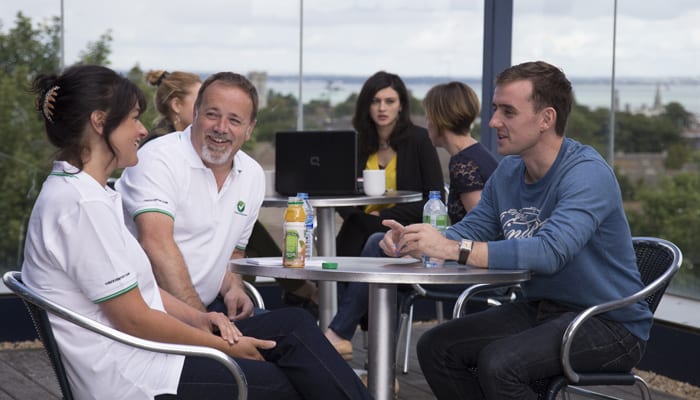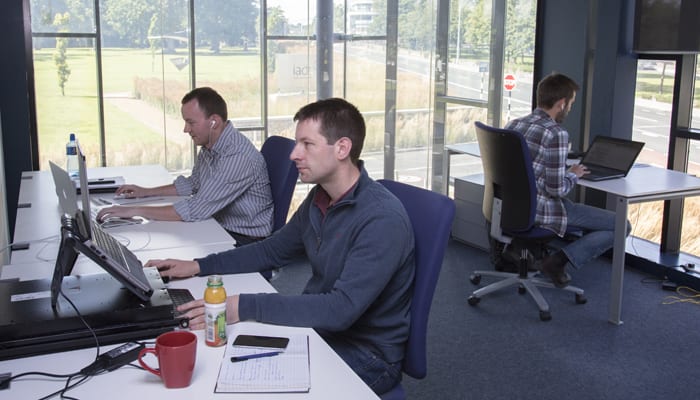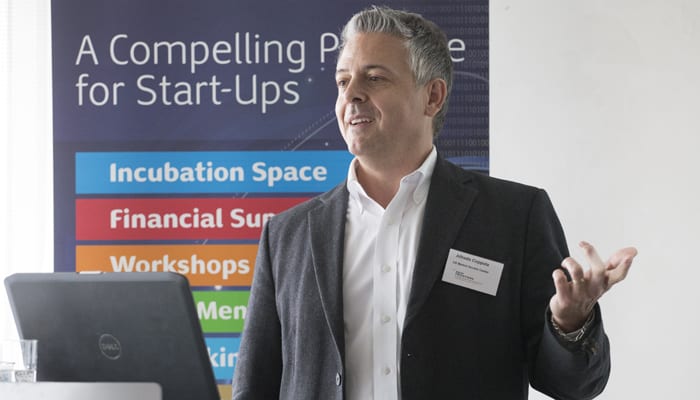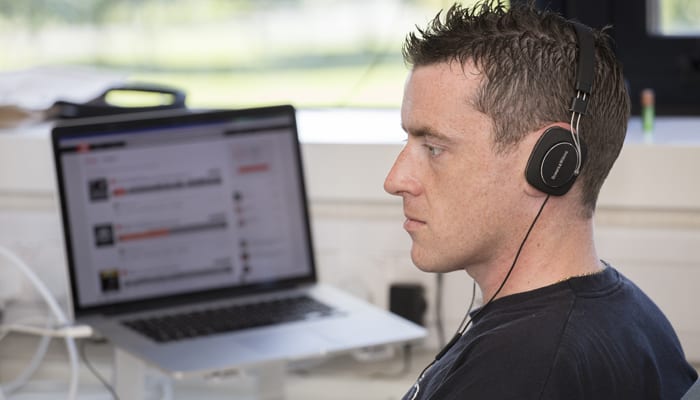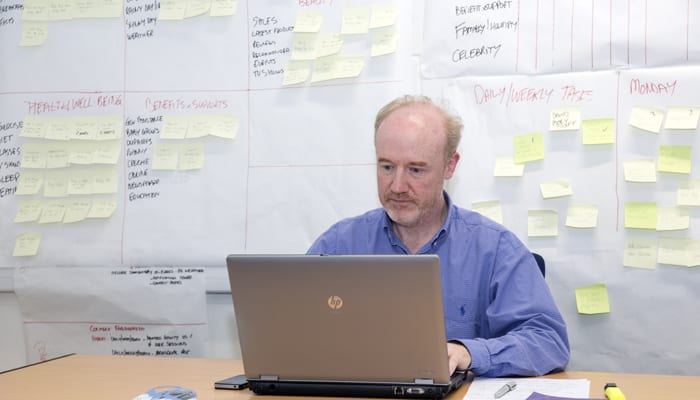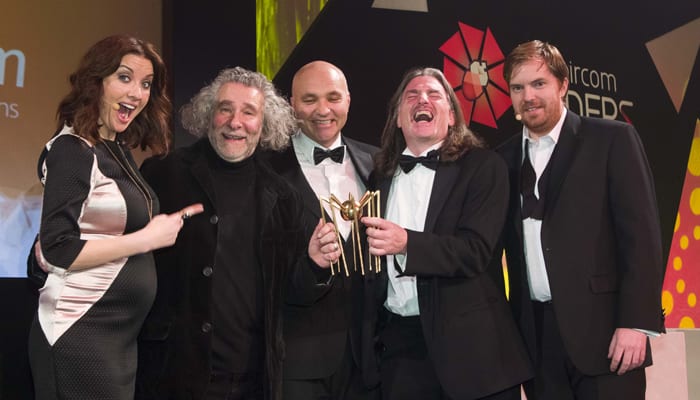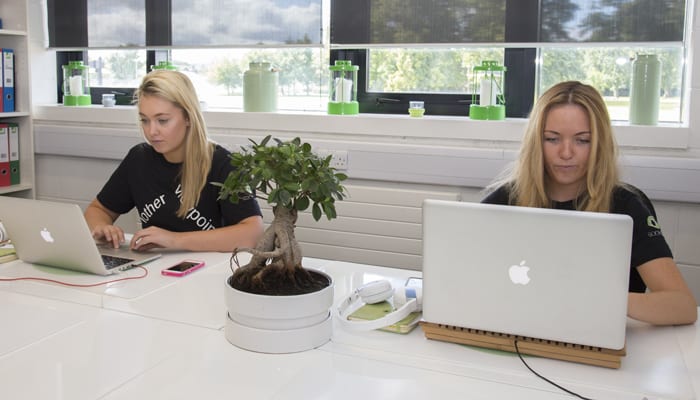 The New Frontiers Programme at IADT is delivered by Ann Marie Phelan, in conjunction with colleagues from DIT Hothouse. Ann Marie has extensive experience in both the public and private sectors. She is a qualified barrister and has worked for many years in commercial law matters in the Irish courts representing a range of commercial organisations, state bodies and individual directors. Her interest in supporting startups arose from her own experience of founding her own company and developing commercial links with the Chinese market.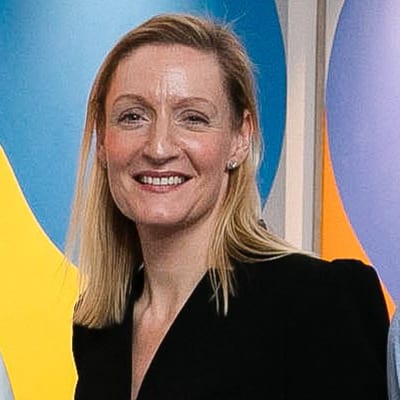 Ann Marie Phelan
New Frontiers Programme Manager
01 239 4625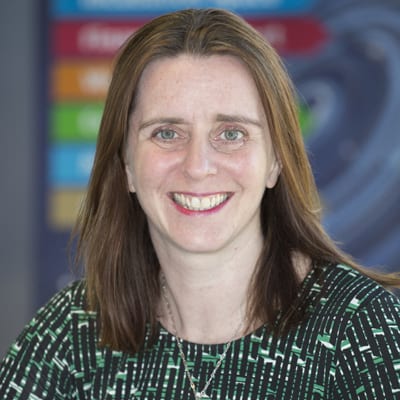 Fionnghuala Ní Neill
Media Cube Administrator
01 239 4750
While at the Cube, we were able to make the most of expertise within IADT, with college teams working with us on UI design and data visualisation. We've just sealed a first VC round of $8 Million, and will probably soon be moving to new pastures, but the Cube has been a great place throughout the formative years of our venture.
Vol Pigrukh, Profitero
I cannot recommend the Media Cube highly enough as an incubator space. It was of immense benefit to us to be among a whole host of startups at various stages. From picking brains, to chats over coffee in the canteen, to a friendly face when sometimes things didn't go to plan; it is an incredibly inviting, welcoming and nurturing space for any entrepreneur.
Sharon Kavanagh-Banks, Luminosity
New Frontiers puts you in an environment where you constantly look to improve your own model. You mix with other startups in similar situations and end up both learning from and helping one another. The programme is directly applicable to daily life in a start-up, with mentors and facilitators always on hand to steer you in the right direction when required.
Mike Morrissey, MyDealDoc
Not only did the Media Cube provide me with great office space and facilities,it also helped me through a crucial stage in the development of my company: relocating to Dublin from France and getting acquainted with the local startup landscape. New Frontiers was instrumental in helping me develop my proposition and secure funding from Enterprise Ireland.
Luca Marchesotti, Beautifeye
Some of our previous participants
The latest news from the Media Cube
Equine MediRecord launches in the US
Equine MediRecord is a technology solution for equine anti-doping and horse welfare. Having successfully established in the UK, Irish, and French market, they have just launched in the US with backing from the Kentucky Thoroughbred Association (KTA).
Meat-free sauces pack a big flavour punch
Vegan sauce company Porter & Nash has spotted a plant-based gap in the market. New Frontiers participant Gavin Cassidy is featured with his cofounder Eoin Lennon in this irishtimes.com article.
Further reading
Still not ready to apply? We have some useful links that might help: