The Innovation Centre has a wealth of experience, knowledge, expertise and enthusiasm to ensure that businesses are successful and generate jobs and long-term sustainability. To guarantee success, the centre delivers in partnership with other private and public initiatives to help grow sustainable businesses that can trade internationally.
The Innovation Centre is based in a region where all major business sectors are represented. One of Atlantic Technological University's strategic priorities is to support regional development through research, innovation and entrepreneurship.
The centre strengthens the links between research, teaching and enterprise to deliver greater economic contributions and commercialisation opportunities. Atlantic Technological University (ATU) – Sligo Campus has a vibrant and productive research community, active in the undergraduate, postgraduate and professional research spheres with strategic research centres.
The North West of Ireland has a track record in attracting Foreign Direct Investment (FDI) and has developed a dynamic industry base. The Innovation Centre is one of the key enablers in maintaining and developing the region's ability to continue to attract FDI. To date, the centre has been successful in securing five FDI companies, all of whom firstly established a base in the Innovation Centre while identifying suitable locations that they can expand to in the region.
PROGRAMME APPLICANTS SINCE 2011
COUNTIES IN THE SLIGO CATCHMENT AREA
FEMALE ENTREPRENEUR PARTICIPANTS TO DATE
3,000m² of space offering 32 offices ranging in size from 11m² to 90m², four lab spaces, 20 hotdesks, reception, meeting room and conference room.
Research facilities include the Centre for Precision Engineering, Materials and Manufacturing research (PEM Centre), the Centre for Renewable Energy and Sustainable Technologies (CREST) and the Centre Environmental Research Innovation and Sustainability (CERIS).
Business development support: enterprise training, applied research, mentoring and networking, business consultancy and specialist equipment & testing.
Specialist expertise in sustainability and green technologies, creativity and design, healthcare, economic and social research, design and rapid prototyping.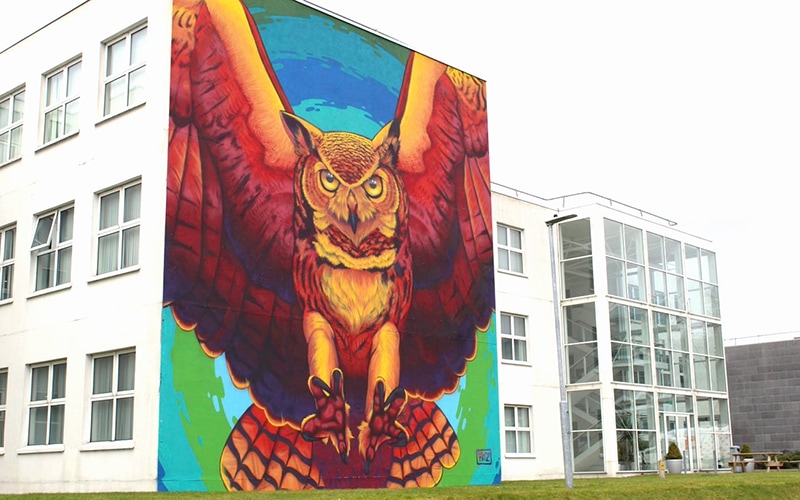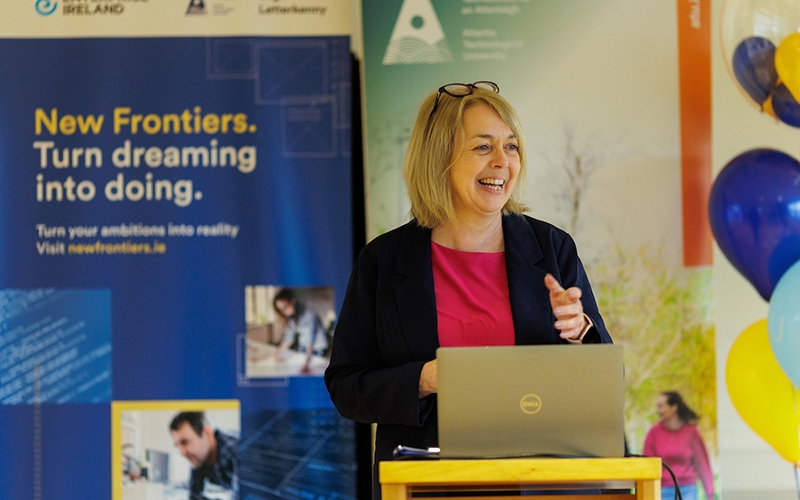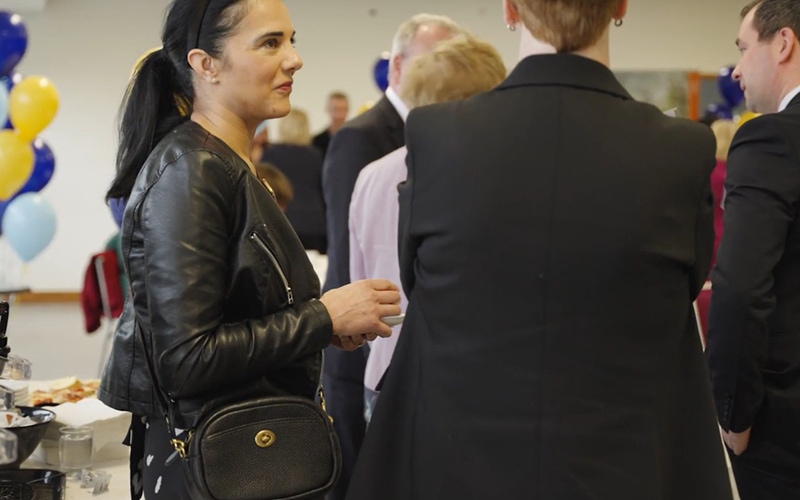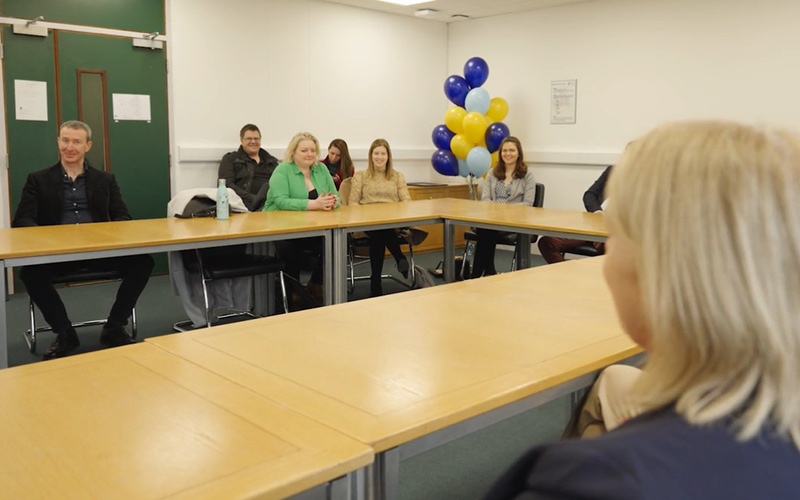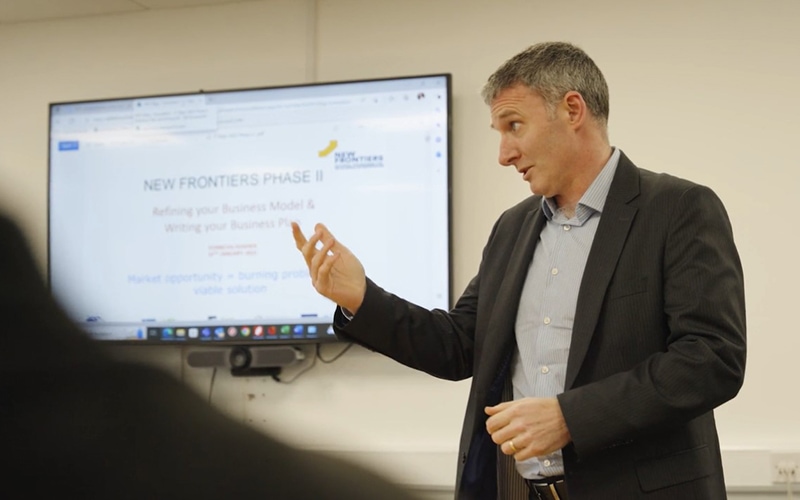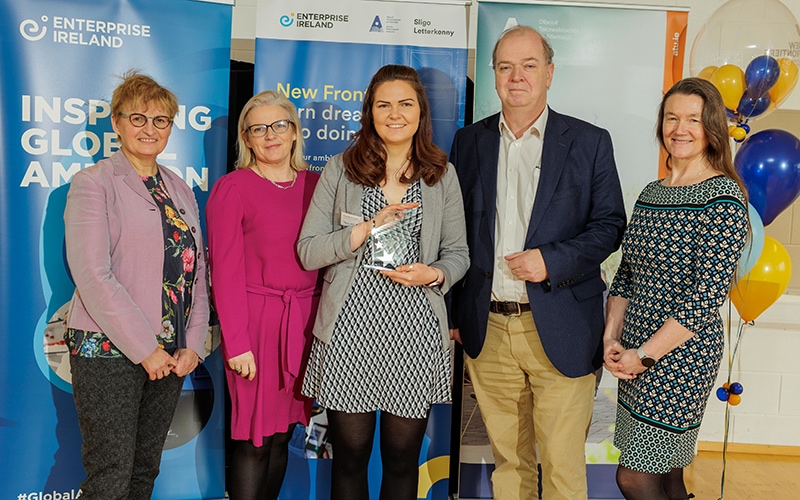 The New Frontiers Programme Manager at Atlantic Technological University (ATU) – Sligo Campus is Geraldine Beirne. Geraldine has spent over 20 years helping startups and growing businesses, giving her an in-depth knowledge of Ireland's enterprise landscape. With a BSc in Management and a Diploma in International Marketing, Geraldine worked in both multinational and indigenous Irish businesses before joining the Local Enterprise Office Offaly in 2000.
Visit their website

Geraldine Beirne
New Frontiers Programme Manager
071 930 5115

Grace Latham
New Frontiers Administrator
"I can confidently say that the New Frontiers Northwest program was instrumental in helping me grow my business. The programme provided me with invaluable support, mentoring, and resources that enabled me to take my business to the next level. From networking opportunities to expert advice on everything from marketing to finance, the programme gave me the tools I needed to succeed. I highly recommend the New Frontiers programme to any entrepreneur looking to grow their business."

Sean Gilbride, Food NDP
"Participating in the New Frontiers programme taught me how to run a lean and successful business, which resulted in me having the confidence and ability to be a successful entrepreneur."

Torsten Schaff, CleanOdent
"The New Frontiers programme provides a wealth of knowledge, expertise and support with a great team for any up and coming business."

Paul Killcullen, Oceanus Flood Defence
"New Frontiers has been an invaluable source of support, information and knowledge, for myself and my team, as we went through the bumpy first few months of our business. I've met amazing people, accrued essential knowledge and gained a lot of confidence as an entrepreneur."

Aisling O Gara, Frafle
Ciaran Byrne, Storylab – content products and services
Sean Clancy, Building Control Register – building regulation compliance
Sean Gilbride, FOOD NDP – food innovation and product development
Alison Clarke, Fembition – fertility and leadership coaching
Oliver Sharkey, Magiflow – patented gutter system
Have a startup idea? Register your interest in New Frontiers and one of our Programme Managers will be in touch soon!