IT Sligo
Innovation Centre


The Innovation Centre has a wealth of experience, knowledge, expertise and enthusiasm to ensure that businesses are successful and generate jobs and long-term sustainability. To guarantee success, the centre delivers in partnership with other private and public initiatives to help grow sustainable businesses that can trade internationally.
The Innovation Centre is based in a region where all major business sectors are represented. One of IT Sligo's strategic priorities is to support regional development through research, innovation and entrepreneurship.
The centre strengthens the links between research, teaching and enterprise to deliver greater economic contributions and commercialisation opportunities.  IT Sligo has a vibrant and productive research community, active in the undergraduate, postgraduate and professional research spheres with strategic research centres.
This North West of Ireland has a track record in attracting Foreign Direct Investment (FDI) and has developed a dynamic industry base. The Innovation Centre is one of the key enablers in maintaining and developing the region's ability to continue to attract FDI. To date, the centre has been successful is securing five FDI companies, all of whom firstly established a base in the Innovation Centre while identifying suitable locations that they can expand to in the region.
programme applicants since 2011
counties in the Sligo catchment area
female entrepreneur participants to date
What does the Innovation Centre offer?
3,000m² of space offering 32 offices ranging in size from 11m² to 90m², four lab spaces, 20 hotdesks, reception, meeting room and conference room.
Research facilities include the Centre for Precision Engineering, Materials and Manufacturing research (PEM Centre), the Centre for Renewable Energy and Sustainable Technologies (CREST) and the Centre Environmental Research Innovation and Sustainability (CERIS).
Business development support: enterprise training, applied research, mentoring and networking, business consultancy and specialist equipment & testing.
Specialist expertise in sustainability and green technologies, creativity and design, healthcare, economic and social research, design and rapid prototyping.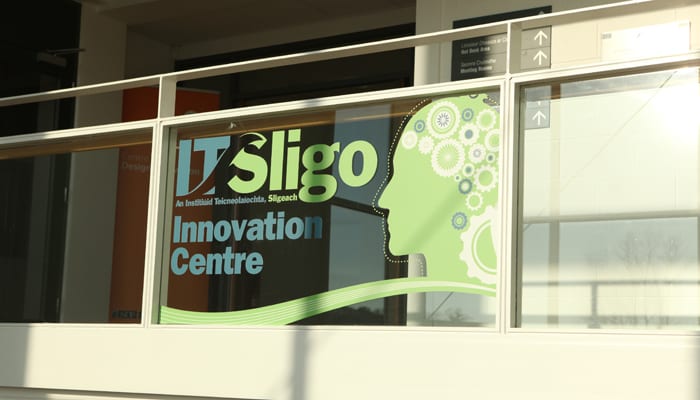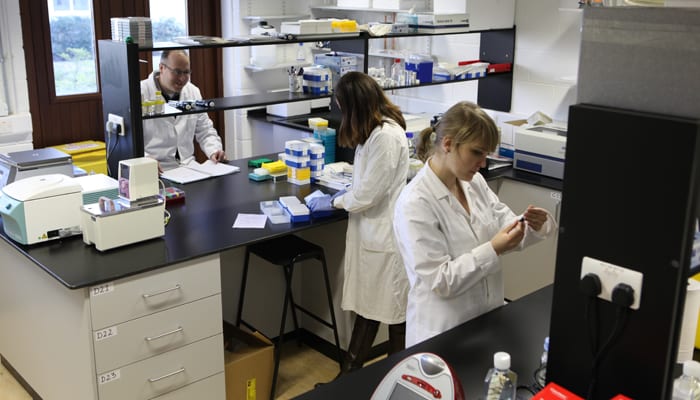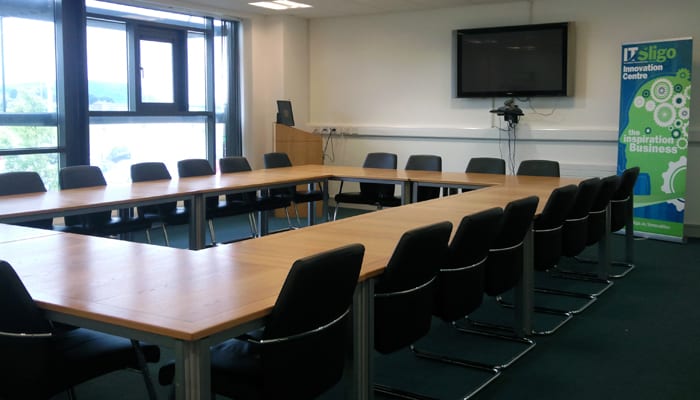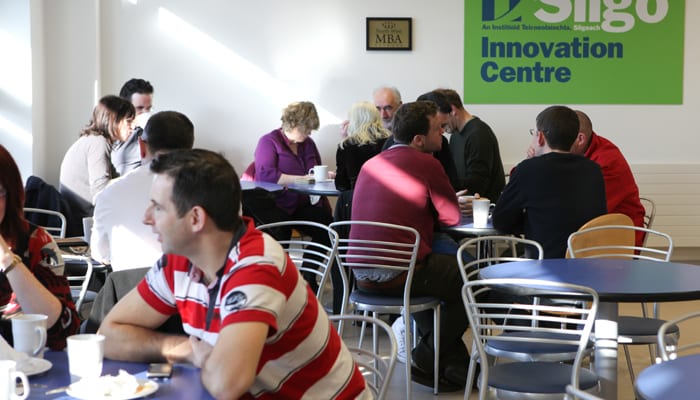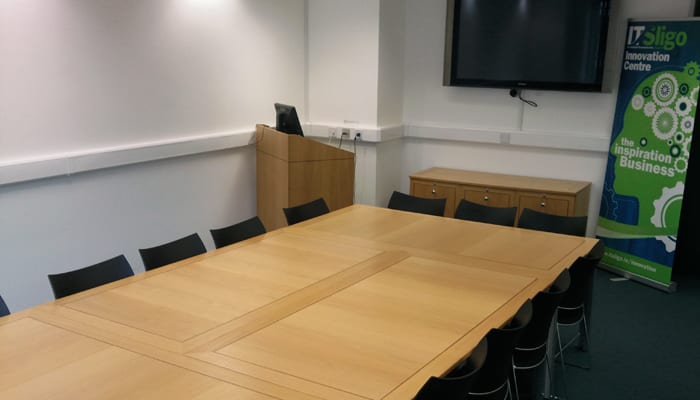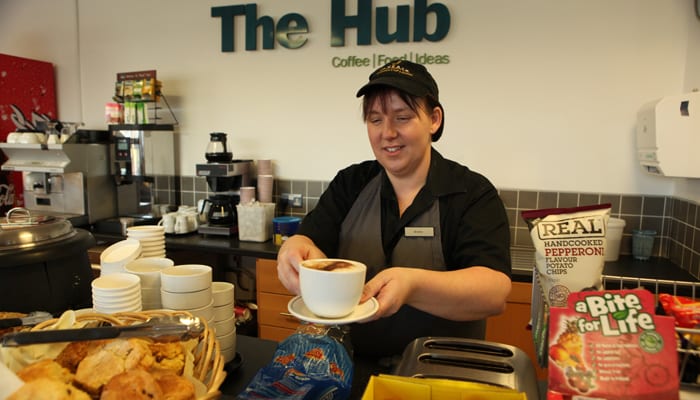 The Innovation Centre team
The New Frontiers Programme Manager at IT Sligo is Michelle Connolly. She has been Enterprise Development Manager at Letterkenny Institute of Technology for the past three and a half years, coordinating the New Frontiers programme at both Sligo and Letterkenny. Michelle combines a background in Biological Sciences (she holds a PhD in Environmental Microbiology) with studies in International Business Management. She brings wide experience in project management, strategy development, entrepreneurship and business planning to her role with New Frontiers.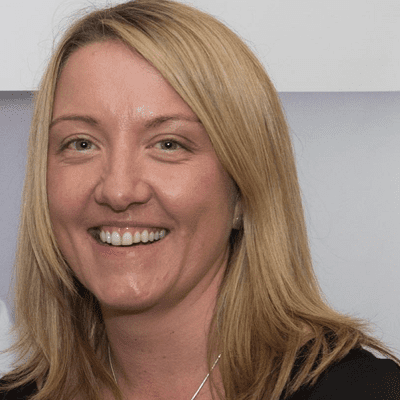 Michelle Connolly
New Frontiers Programme Manager
071 913 7378
@micheconn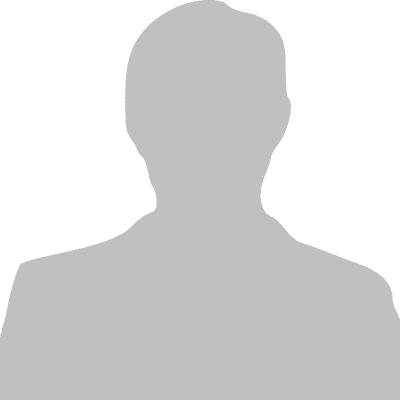 Janette Gillen
Innovation Centre Manager
071 915 5315
@janettegillen
Participating in the New Frontiers programme taught me how to run a lean and successful business, which resulted in me having the confidence and ability to be a successful entrepreneur.
Torsten Schaff, CleanOdent
The New Frontiers programme provides a wealth of knowledge, expertise and support with a great team for any up and coming business.
Paul Killcullen, Oceanus Flood Defence
New Frontiers in has been an invaluable source of support, information and knowledge, for myself and my team, as we went through the bumpy first few months of our business. I've met amazing people, accrued essential knowledge and gained a lot of confidence as an entrepreneur.
Aisling O Gara, Frafle
Some of our previous participants
The latest news from the Innovation Centre
Speedily stack the shelves of online stores
Mypicdrop founder and New Frontiers alumna, Karina Kelly, is featured on siliconrepublic.com. Karina was also one of the 12 pitch finalists at the annual New Frontiers event. Find out about her background and her new startup in this interview.
Leaving the rat-race to create cremation artworks
New Frontiers alumna, Carol McGowan, is the founder of Heartstone. The company is bringing creativity and uniqueness to how we commemorate our loved ones, as she told independent.ie in a recent interview.
Further reading
Still not ready to apply? We have some useful links that might help: