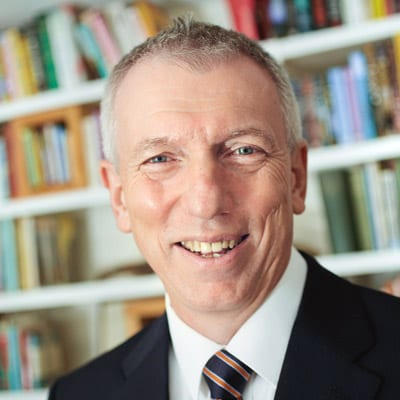 Andy Homden is a New Frontiers participant at Letterkenny Institute of Technology, and the founder and CEO of Consilium Education.
Born in the UK, Andy is an alumnus of Oxford University and has spent over three decades working in international education. He has been a teacher and leader in schools around the world, heading up new school and expansion projects in countries as diverse as Malaysia, Turkey, Thailand and the United Arab Emirates.
Consilium Education was founded last year. It is a consultancy of highly experienced education professionals offering support with school start-ups, strategic planning, preparation for inspection or accreditation, feasibility/bench-marking studies and campus refurbishment. They also offer professional development programmes and careers advice for teachers who wish to work internationally. Consilium also publishes International Teacher Magazine.
As CEO, Andy is responsible for strategies to expand the scope of the company's services, and their implementation. Andy plans to position Consilium as the leading supporter of effective teaching and learning processes around the world. His understanding of the needs of teachers and students allows him to mobilise teams around a shared philosophy of learning.
Andy's passion for education is plain to see, and only matched by his enthusiasm for his startup. Of course, the transition from administrator to entrepreneur has its ups and downs:
The process of bringing a product to market – however good you think it is – takes time and can be very frustrating. However, there is nothing to match the excitement of a potential customer responding positively to your proposal and becoming a client. I wish I had spent time validating one of our products that I assumed would make money before committing resources to its development. However, we learned a great deal in the process!
Joining New Frontiers was a great help, and offered Andy training in the areas he had less experience of, such as marketing and sales. The additional financial support that comes with admission to Phase 2 was also invaluable.
New Frontiers has enabled me to learn from the example of a talented group of young people who are all taking risks in pursuit of ideas they think are important and must be taken further. There is an urgency and quality about the training and the way in which the group is supported.