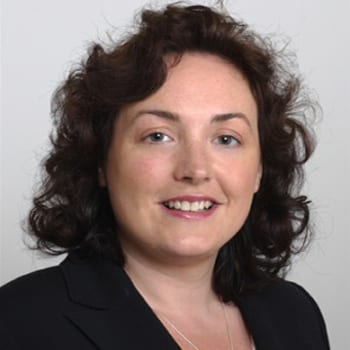 Jackie Quinn is an Enterprise Ireland mentor and founding Director of QCF Corporate Finance, an independent corporate advisory practice that handles acquisitions, disposals, fundraising and strategic planning.
Jackie has over 20 years' experience in a range of corporate transactions – from acquisitions to disposals, mergers and financing. She has worked with companies across sectors such as technology, energy, manufacturing, food, waste management, construction, retail, distribution and services.
Jackie is a Fellow of Chartered Accountants Ireland and holds a Masters in Business Studies (Banking and Financial Services) and a Bachelor of Social Science from UCD. She worked with BDO Simpson Xavier for 13 years in both Dublin and London, before founding QCF Corporate Finance in 2007.
As a mentor, Jackie advises Enterprise Ireland clients on the best way to raise the funds needed to grow their business:
Being a mentor is personally fulfilling and I enjoy working with enthusiastic and motivated people. Providing advice to entrepreneurs during the early stages of their startup often means that they can avoid costly mistakes further down the line.