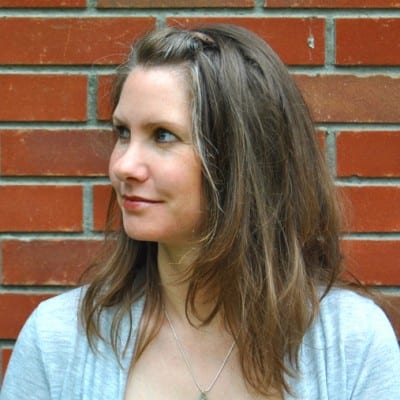 Scarlet Bierman is Editor of the New Frontiers website and runs a boutique marketing agency in Dublin, Engage Content.
She has 25 years' experience working in communications, much of which has been spent working on digital projects. However, the written word has always been her true passion, which is why she has made content creation the focus of her business.
Originally from the UK, Scarlet's earlier career was spent in the publishing industry and with PR and multimedia ventures in London. She lived and worked in France before moving to Dublin in 2013. She has worked with a wide variety of companies, particularly startups, in sectors ranging from agriculture to fashion and everything in between. She also has extensive experience of the public sector, having worked for state agencies and local/national government in the UK, France and Ireland.
Scarlet started her content consultancy because she wanted to empower companies to take a holistic approach to their marketing and start engaging their customers in a positive way. She believes in creating long-term, sustainable marketing strategies that are founded on building trust and adding value.
Consumers today are very savvy, they know when they're being marketed to and they don't like it. What people want is to have a conversation with brands, but many companies don't know how to start those conversations. Too many brands are still talking about themselves when they should be talking about their customers.
Scarlet has experience creating and developing a range of communities and has been involved with the New Frontiers website since its inception in July 2014.
I've always been interested in startup culture and entrepreneurship, so I was thrilled to be given the chance to work with the New Frontiers programme. My hope is that this site will give Irish entrepreneurs the confidence to take the first step and turn their startup dream into a reality.