Networking is a critical component of building a successful startup. As a founder, you'll need to connect with potential investors, adopters, collaborators, customers, suppliers, mentors, and partners in order to grow your business. These relationships are the lifeblood of a growing business, because, in the words of Porter Gale, "Your network is your net worth."
Networking is one of those tactics you'll find on every founder's to-do list, yet few of us do it really well. While you may dream of sweeping into every room like an extrovert on a sugar high riding a unicorn, the cold reality is that the typical business person finds networking intimidating and overwhelming. If you're also new to the startup world, this feeling is only magnified.
In this blog post, we'll share some tips and best practices for startup founders looking to improve their networking skills. To help us in this task, we solicited some inside tips from Jane Manzor of Manzor Marketing, who is one of the experts that regularly trains New Frontiers participants.
Top tips for good quality networking
TL;DR? If you're looking for a quick fix for your networking strategy, here are our top tips for a winning networking strategy:
Know your audience: Research the attendees and organisations that will be present. Tailor your message and approach to each person you meet.
Have a clear elevator pitch: Clearly communicate your value proposition and differentiators. Be prepared to adjust it based on who you are talking to.
Be authentic: Be yourself and don't try to be something you're not. People can tell when you're not being genuine, and it can hurt your credibility.
Listen more than you talk: Ask open-ended questions and listen actively to what the other person is saying. This will help you build relationships and gain insights.
Follow up: After the event, follow up with the people you met. Send a personalised message and, if appropriate, set up a follow-up meeting or call to discuss potential opportunities.
Be patient: Networking is a long-term game. Building strong relationships takes time, so don't get discouraged if you don't see immediate results. Keep attending events and building your network over time.
Provide value: Look for opportunities to help the people you meet. Offer to make introductions, share resources, or provide insights that might be useful to them. By providing value, you'll build trust and strengthen your network.
Build: Remember, networking is about building relationships, so focus on creating genuine connections with the people you meet.
Who's afraid of networking events?
For startup founders, Jane says the main thing is to simply put yourself out there. There are lots of reasons to feel nervous about this as we (nearly) all have a reluctance to venture outside of our comfort zones. Maybe you're new to networking, get awkward around new people, or feel the tug of imposter syndrome. It can be comforting to remember that most of the people there will be feeling the exact same way!
How to bring your networking a-game
Ready to dive in? Jane recommends that you, "Establish your 'Why?' before anything else. You need to understand what you are selling, what your brand proposition is, and what you want out of the networking opportunity. As an early-stage promoter, you may be looking for your first customers or for investment. Think about who the people you are trying to reach are and where they are likely to be spending their time. Those are the events you need to target first."
Beware of jumping into networking before you have adequately prepared. Jane tells us, "I started going to networking events a little too early. I hadn't finished working on my Why? and I felt unprepared. So, I took a step back and got all that clear in my mind, working on my 'Three Ps' of prepare, practice, pitch. Then I started networking again and it felt completely different."
Jane's Three Ps of networking
You can, of course, rock up to an event without any planning whatsoever. You could also set sail for America with no map, compass, or clue how boats work. But there's also a good chance you won't ever arrive! If you prefer method over madness, try Jane's approach:
Prepare
Work on clarifying your customer, your brand, and your why. Make a shortlist of the networking opportunities you want to go after (you won't be able to go to every single networking event, so prioritise the ones with the most potential). You'll want to adapt your approach to the type of meeting/event you are going to, so make sure you have a plan. Design and print your business cards.
Practice
The elevator pitch isn't just a theoretical exercise. If someone asked, "What do you do?" would you be able to give a succinct and clear explanation of what your company is all about? You should be able to sum it up in a few sentences by way of introduction. Practice in front of the mirror, your friends, and your colleagues. But remember, practicing doesn't mean memorising every element of your pitch – do that and your introduction could sound robotic, if not downright creepy!
Pitch
If you feel anxious about attending these events, it's a great idea to go along with someone you know, such as a peer or colleague. But don't stick to them like glue. Once you're in the room, it's time to divide and conquer. We've all seen groups of friend/colleagues stay together for an entire event, but this is counterproductive as they don't tend to interact with anyone else and no one feels like trying to break into their circle.
If you manage to stick to the Three Ps, you'll hopefully come away from the event with two or three business cards of people you are genuinely excited to have a longer conversation with.
Invest in physical business cards
If you're serious about networking, get yourself some quality business cards. While there is a move by many to use digital business cards, some of which are very cool, a physical card is a cost-effective investment. You can use options in card type, printing methods, and finish to create a card that truly reflects your brand. There are lots of eco-friendly materials and ink products available now to ensure your cards are sustainable. If you're looking for a way to really stand out, get inspiration from the many fun and creative business cards that have been created by brands over the years. Because they are a physical object, there's a good chance people will hold on to them, keeping you top of mind. Oh, and they're quite handy for giving someone your phone number and email address :)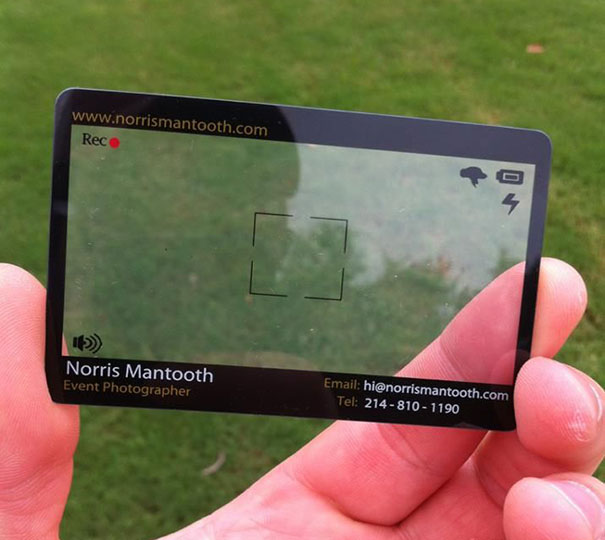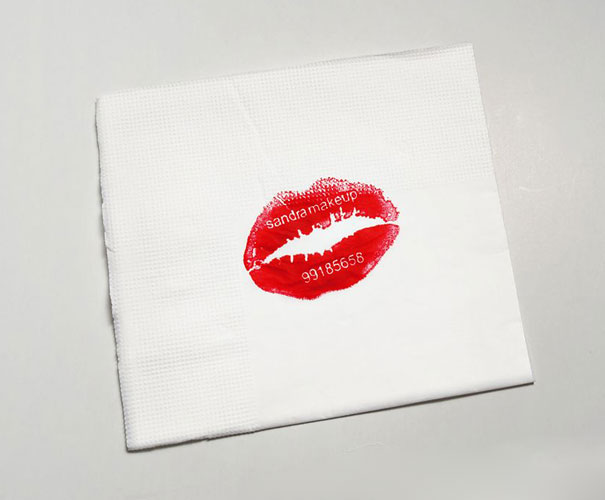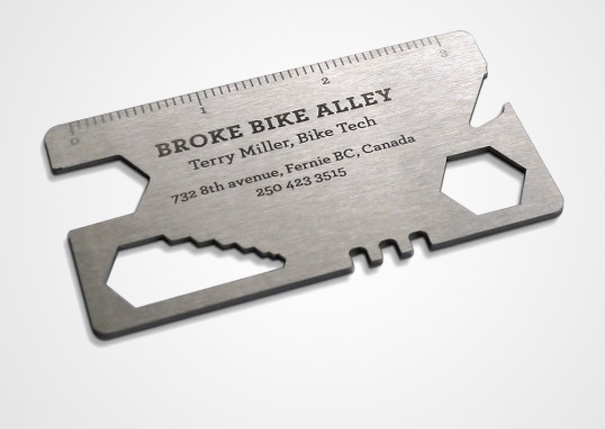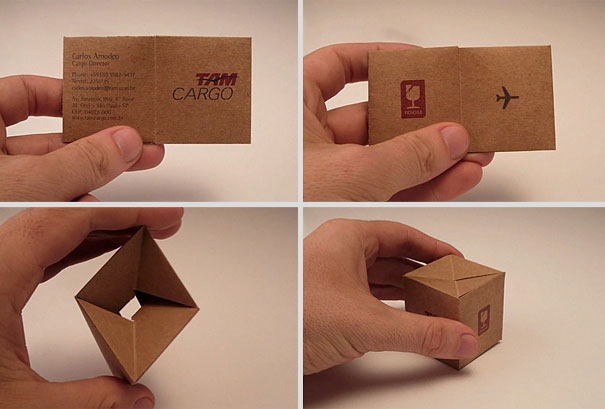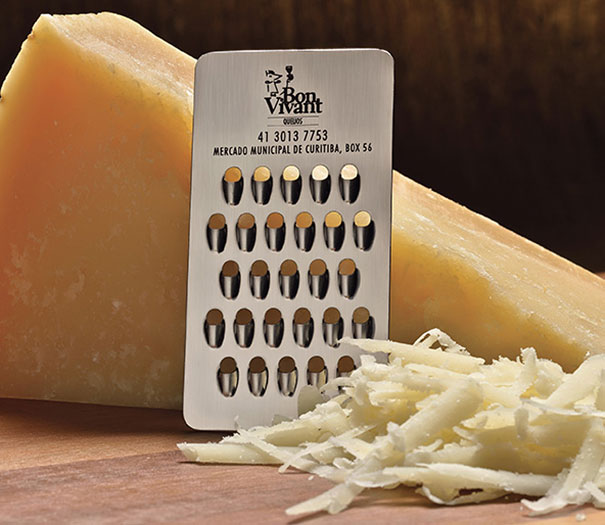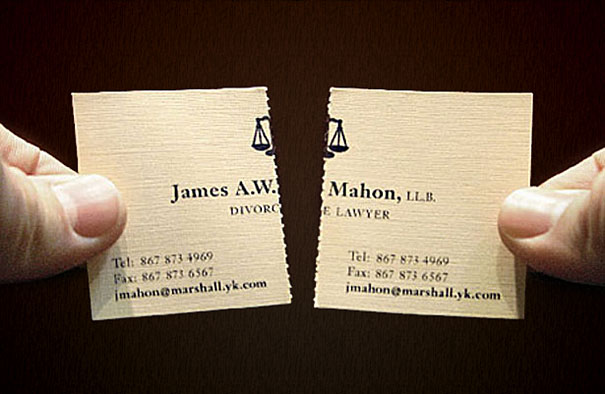 If you hate the idea of physical cards, check out the wide variety of digital solutions out there, which range from phone-to-phone contact sharing to personal landing pages to lead generation sites.
Which events should you go to?
Networking opportunities come in every shape and size. Whether you're looking for a pure networking experience or prefer to network more casually at talks, shows, conferences, and trade fairs, it's important to find what's right for you.
You may favour bigger or smaller events, ones attracting a local or international crowd, or centred around a niche sector versus general business interests. Do your research and profile who is likely to attend the different events on your radar so you can pick the most suitable ones. You can often look at the guest list in advance, allowing you to prep further by identifying the people you most want to speak to.
Organisations such as the Local Enterprise Offices (LEOs), Enterprise Ireland, InterTradeIreland, ISME, and the SFA hold all kinds of events across the year. There are also trade associations operating in niche sectors or industries that host events. If you are bootstrapping, the good news is that lots of networking opportunities are free. While some organisations such as the LEO Women in Business Networks, Chambers of Commerce, or BNI chapters have membership fees, you can often attend one or two events as a guest first.
Jane also recommends conferences for those on a budget, as there are lots of free conferences around the country, many of which are sector specific. Once you know how to get value from the events you're attending, it makes sense to go to paid networking events or join membership organisations.
Final networking takeaways
If you feel underprepared, don't panic. It isn't usually possible to communicate everything you want to during a short introduction, so just keep things simple. Better to leave people intrigued and wanting to know more than to drown them in thousands of facts. When you follow up and meet them again, you'll have time to expand on some of the details.
If social anxiety is your biggest roadblock, Jane has the following advice. "Fear of the unknown is a big problem in networking. How to break the ice? How to get talking to someone? How to relax? Some easy ways to get over this are to introduce yourself to a group rather than an individual (join an open circle, say hi, and take it from there). When you first approach someone, use casual social openings to strike up a conversation (for example, compliment someone's handbag or mention a recent sporting event). Whatever you do, don't just march up and hand someone a business card!"
If you're not enjoying these events because of the pressure to sell, Jane has some great insights. "Everyone is selling at networking events. You can relieve some of the pressure by focussing on finding out about other people instead of pitching to them. Talk less and listen more. Ask for the person's business card. You'll typically have a chance to talk about yourself at some point, and you'll discover if there are possible synergies there. Make sure to follow up and find another opportunity to connect so that you can build the relationship from there."
Networking can be a daunting task, but it can also be a powerful tool for achieving your startup goals. By staying authentic, looking for genuine synergies, and giving value, you can build strong relationships with people who are pivotal to your startup journey. Networking is a long-term game, so be patient and persistent. It takes time and effort to build strong relationships, but the rewards are huge!
About the author
Scarlet Bierman
Scarlet Bierman is a content consultant, commissioned by Enterprise Ireland to fulfil the role of Editor of the New Frontiers website. She is an expert in designing and executing ethical marketing strategies and passionate about helping businesses to develop a quality online presence.