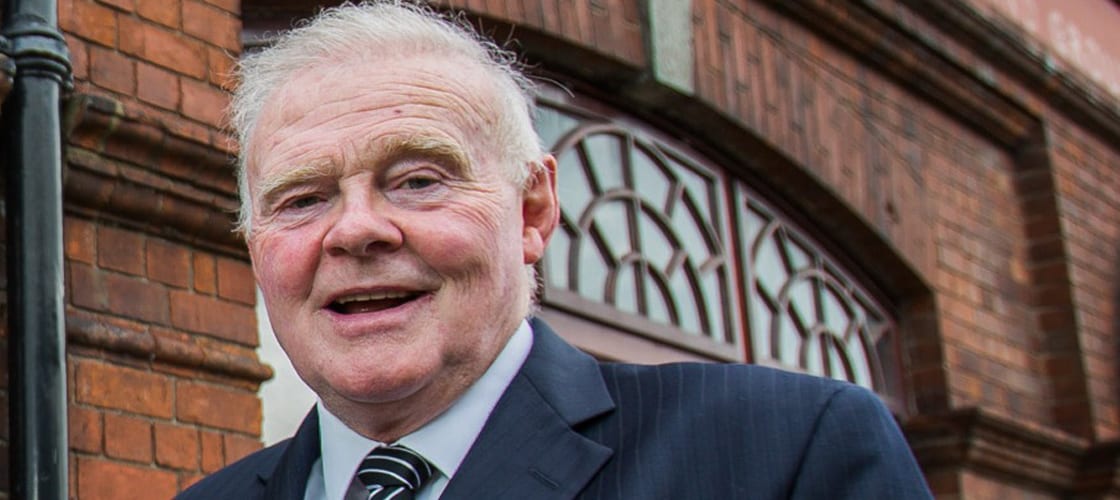 We thought we would speak to one of Ireland's leading businessmen to see what tips and insights he has for Irish startup entrepreneurs in 2015. Teeling is known for his straightforward approach and boundless energy. Despite a punishing schedule, he found the time to speak to me from his offices in Clontarf, giving me a hint of the openness and positivity he so clearly brings to everything he does.
For those of you who have been living under a rock for the past few decades, John Teeling is the intellectual, globe-trotting founder of Cooley Whiskey and the man who has had more companies listed on the London Stock Exchange than anyone else from Ireland. With current interests predominantly in energy and mining, he's been a force of nature in the business world since he left academia at the age of 41, after a lengthy teaching stint at UCD.
The serial entrepreneur
Although many people describe him as one, Teeling doesn't really approve of the term "serial entrepreneur". He is, he explains to me, a "portfolio entrepreneur".
The first time you do something it's incredibly difficult, but once it's done you realise just how easy it was. And if you're entrepreneurial already, you tend to see more than one opportunity.
And, having spent a lifetime as an entrepreneur, Telling says he has more opportunities now than ever.
Anatomy of an entrepreneur
Everyone has their own theory as to what "makes" an entrepreneur (there are 100 Million hits for that question on Google, if you're ever at a lose end). For John Teeling, it's a simple mix of four things:
Having an idea
An entrepreneur has absolute faith in their idea, and isn't swayed by the opinions of banks, accountants or other interested parties. They have a visceral belief in their vision. And the real superstar entrepreneurs – the Steve Jobs of this world – see quantum leaps ahead of everyone else. Self-belief is the key.
The ability to gather resources
The ability to recognise and pull together resources is the key to succeeding in business. That's not just about funding, it's also about people and technology. You don't always need to have the money in place to try your idea – you can lease or rent technology, and if there are gaps in your knowledge you can hire someone with the skills you lack.
You won't find Teeling on LinkedIn or Facebook, but he's no technophobe and embraces technology where it can bring benefits to his businesses. The Dundalk distilleries, for example, are 98% computer controlled and he's happy to explore any solution that can improve efficiency and processes.
The ability to handle uncertainty
Uncertainty is "not knowing what you don't know". Whereas risk is measurable, there are also things that can happen which you could never have anticipated. Be prepared and expect something to go wrong!
Energy and determination
Follow it through to the end and don't ever give up.
Building the team
Teeling is responsible for the creation of a staggering number of companies and sits on the board of many. He describes his job of Chairman as one of "acting in times of crisis". Once he has set a company up, and laid out its roadmap, he likes to take a very hands-off approach to managing the day to day.
But he's only able to do this if the right team is in place.
I trust the people I hire unless they give me a reason not to. The right people are out there, you just have to go and find them. But expect to make mistakes. And if you've made a mistake, fix it as soon as you can.
Teeling is a tough recruiter. As a former academic, he likes to see good academic achievement and technical ability. He believes that entrepreneurs are born, not made, and that education brings that out in them – that they "self-select" by getting the technical qualifications they need.
A lot of entrepreneurs have Type A personalities and are very hard to work with. So finding someone who can work with you is an issue. Choosing the right person is really about having an educated gut instinct.
The future
Teeling sees a few key areas with huge potential for growth in Ireland.
Food and drink
Identifying ways to add value is a big opportunity in the food and drink sector. Whiskey, for example, is sold for nine times the value of its raw ingredient, grain. Teeling sees a wealth of opportunities in the dairy sector, such as whey-based products (protein drinks, sodium lactate and even plastics). Another under-exploited resource is in the meat industry. Because of low domestic demand for offal, most of it is currently disposed of, but Teeling believes that in the future, nutraceuticals and pharmaceuticals will evolve in this area.
Energy
Tidal energy will be a big opportunity for Ireland, as will energy storage.
Tourism
Special Interest Tourism offers huge growth potential in Ireland. Organised, themed trips are becoming increasingly popular with affluent tourists, who'll spend a few days totally immersing themselves in a particular area. The example he gave me was of a special interest tour in Mexico, accommodating groups of up to 10 people, who have paid an eye-watering amount of money to spend three days at a tequila distillery. Here in Ireland, such tours could focus on our outstanding food production sectors, music and languages.
John Teeling's advice to young entrepreneurs
Never look back. If you make mistakes, just move on. You can't change the past.
Creating a startup is an adventure. Enjoy it, enjoy even the bad times. You'll look back on them with an enormous sense of achievement. Of course you'll make mistakes, but if you really feel you have the urge and don't go for it, you will regret it.
About the author
Scarlet Bierman is Editor of the New Frontiers website and founder of her own startup, Engage. She is an expert in designing and executing content strategies and passionate about helping businesses to develop a quality online presence… [Read Scarlet's profile]
Other articles from the New Frontiers blog
[vc_basic_grid post_type="post" max_items="4″ element_width="3″ gap="20″ item="1518″ taxonomies="1″ grid_id="vc_gid:1469537777321-010d7092-0996-3″]