Hiring an intern can be a great way of bootstrapping a particular source of expertise into your startup during early-stage, when you may not have the resources to support hiring a fully fledged employee. It is really important, however, to note that interns should not be viewed as 'free hired help' or 'personal slaves' for the hiring entrepreneur.
If this is what your idea of hiring interns is, then you can guarantee that the person will more than likely walk out after a few days and hey, who would blame them! Only hire an intern if you are willing to commit some time to helping them grow and develop in return for them offering their skills to help your startup grow and develop.
Interns should leave feeling that:
1. They learned something valuable and had an experience that adds value to their CV
2. They were exposed to experiences that has developed their skills and potential career path
3. They were valued and treated fairly by their receiving company
A question people often ask me is why they haven't received many applications for an internship position that they have advertised. The answer is usually that they published a boring, generic job spec, solely focused on what the receiving company wants from the person with no mention of what the intern will receive in return. With a regular paid role, the onus is on the applicant to sell their skills in return for a nice salary package, however with an internship the dynamic is different. The receiving company has to sell to the candidate in a compelling way why they should impart their skills and services for a very low or nominal fee and what, besides money, the receiving company can provide to the candidate in return for these skills.
Job specification guidelines
There are many ways a job specification can be put together. The following section outlines some headings that some startup companies I have worked with have found useful in developing specifications for roles that have arisen within their companies.
1. Job title & type
A descriptive job title (try to come up with an interesting title that an intern may find useful to have on their CV when they eventually are looking for gainful employment, and also one that will garner some interest amongst potential applicants!). Also mention if the internship is full time or part time, and the contract duration.
2. Location
Company name and address of the offices where the intern will be posted.
3. Description of the company
Give a 100 word overview of your business; where you've come from, where you are going with the business and the type of culture that exists within the organisation. Keep this fresh and interesting and avoid using jargon!
4. Description of the role
Include a bullet point description of the areas of responsibility that the candidate would have within the role. When complete, read it back to yourself; does it sound enticing and interesting? If you were a 22 year old graduate, would it make you want to apply? Get the views of others, maybe even ask some interns that are working in other startups in your network. You will probably get some great advice!
5. Learnings & rewards
Remember, an internship doesn't come with all the bells and whistles that a paid graduate roles comes with – therefore you need to sell the role and incentivise people to apply by positioning the role in an attractive way. In this section, you will list what the intern will receive in return for their commitment to your company. Include the areas of development that they will encounter, the exciting innovations they will be exposed to, the dynamic nature of being involved with an SME, the background of the person they will work most closely with or learn from, the networks they will get to mix with, the possibilities for progression or future employment, future possibilities within the firm, learning and/or training opportunities, as well as expenses or payments or bonuses awarded. Perhaps €50 p/w expenses or a performance-related bonus could apply. Include whatever is appropriate for the situation. Read it back, put yourself in their shoes and ask yourself again: if you were a graduate, would you apply?
6. Experience & qualifications required
Make sure to be clear about any experience that is required – e.g. previous office environment experience, or whatever is appropriate for the situation – and what qualification you would like the candidate to have (diploma, degree, masters, etc.).
7. How to apply
Include full contact details, method of applying and closing date in this section.
Happy Recruiting!
About the author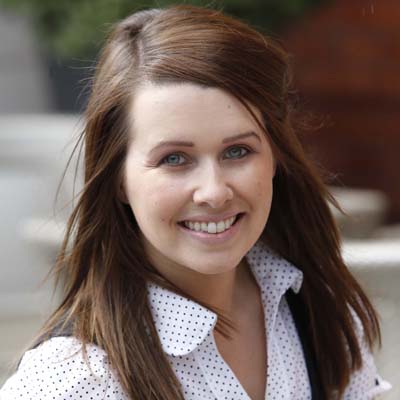 Claire is the New Frontiers Programme Manager at the Institute of Technology in Blanchardstown. New Frontiers at Blanchardstown is run from the LINC (Learning & Innovation Centre) where Claire is also Enterprise Manager – taking care of the marketing, communications, events and incubation services for the centre. Claire has worked with over 300 startup companies since joining the LINC in 2008…. [Read Claire's profile]
Other articles from the New Frontiers blog
[vc_basic_grid post_type="post" max_items="4″ element_width="3″ gap="20″ item="1518″ taxonomies="1″ grid_id="vc_gid:1460641361569-76e1b7ff-c8ef-5″]