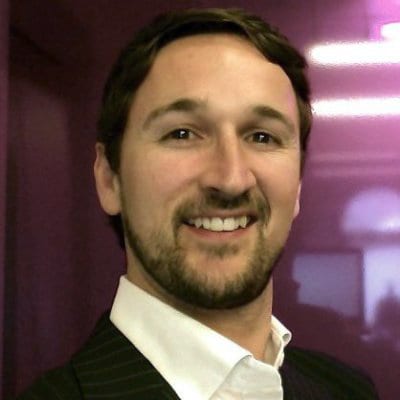 Joe Borza is a New Frontiers past participant, and CEO and co-founder of EnergyElephant, a smart energy assistant.
Joe graduated from Trinity College with a degree in Engineering and went on to obtain a Masters in Sustainable Development at DIT. A chartered engineer, he has worked for over a decade as an consultant in Ireland and abroad, and lectures part-time in Trinity College on smart energy technologies, energy use in built environments and entrepreneurship.
The idea for EnergyElephant came to Joe during a trip along the Mekong River in Vietnam. He noticed numerous boxes arranged on poles outside the houses lining the river bank. It so happens that these boxes were in fact electricity metres, with locals admitting that they weren't quite sure whether or not their estimated bills were completely accurate. It seemed the lack of transparency about energy usage and bills was a universal problem.
This lack of awareness encouraged Joe to create an innovative business using technology to help solve an everyday issue for SMEs – in a simple and intuitive manner. The service is mainly aimed at businesses and charges an annual subscription for detailed feedback on energy consumption.
EnergyElephant's main goal is to help organisations use energy in a smarter, more efficient way. They assist businesses to reduce energy consumption and limit CO2 emissions, thus reducing costs and creating a greener environment. Their web app allows businesses to save time by uploading gas and electricity bills, whilst a mobile app allows meter readings to be submitted by taking a simple photo. EnergyElephant uses these bills to provide useful insights, creating robust energy data combined with powerful analytics to create a clear, concise method for businesses to keep track of their carbon emissions.
Launched in 2014, EnergyElephant works with high-profile clients such as SEAI, Trinity College Dublin, the Lord Mayor of Dublin, the Royal Irish Academy and many private sector development companies.
Joining the New Frontiers programme helped Joe to grow EnergyElephant as a business and tap into a supportive network of like-minded entrepreneurs:
The New Frontiers programme was a huge help in getting our ideas out of our heads and onto a piece of paper in a way others could understand, which is a lot harder than it sounds. I would definitely recommend it for those fully committed to their startup.