In the face of the coronavirus pandemic, companies and individuals have acted fast to come up with innovative solutions to the many new challenges facing all areas of society. As one of the leading medtech hubs in the world, Ireland is certainly leading the charge. We look at various New Frontiers companies that have been playing their part.
Darren Robb & Facteq
Facteq, which brings innovation to workspaces, has been manufacturing sneeze guards and Perspex barriers for shop staff and health care workers. Their shop counter shields can come in any size and are made with "clean room" specification materials so are non-porous and wipeable. Facteq founder, Darren Robb, was a New Frontiers participant at Sligo and Letterkenny Institutes of Technology.
https://www.linkedin.com/company/facteq-ltd
Sonia Neary & Wellola
Start-up Wellola developed a practice management and patient portal designed to bring medical facility communications into the 21st century. The company was co-founded by Sonia Neary, a New Frontiers alumna who participated in the programme at TU Dublin – Tallaght. Now Wellola has partnered with the HSE's Digital Transformation Team to launch a COVID-19-focused portal combining secure communication software for healthcare professionals with a complimentary patient app called HSE Portal.
https://irishtechnews.ie/hse-wellola-secure-patient-communication-portal
Keith Lynne & MyClinic365
Keith Lyne is the co-founder of MyClinic365 and came through the New Frontiers programme at IT Tralee. In response to the current emergency, MyClinic365 is making its telemedicine platform free for GPs in Ireland for the duration of the crisis, reducing the administrative burdens inside GP surgeries and improving patient relationships.
https://www.siliconrepublic.com/start-ups/myclinic365-free-gps-telemedicine-coronavirus
Tony Ryan & Medvault
Medvault, founded by Tony Ryan who is a new Frontiers alumnus from TU Dublin – City Campus/IADT, provides an analytics solution for GP surgeries. The company partnered with GP Buddy to create a free COVID-19 GP Screening Form which will help to facilitate patient screening for COVID-19. Over 350 GP practices are already signed up, seeing an estimated 50% drop in the pressure from phone queries as they channel patients through the platform.
Hanan Swan & Slunchbox
Hanan Swan, an alumna from Dundalk Institute of Technology/DCU New Frontiers programme, recently launched Slunchbox, a hot school meal delivery platform. In response to COVID-19, Hanan has pivoted her idea to deliver hot meals to the vulnerable in our communities. She accepts donations (€4 buys a meal for a vulnerable person) and has so far raised over €5,000 via the company's crowdfunding campaign.
https://www.gofundme.com/f/slunchbox
Gurusharan Singh Gogna & HealAir
Coming through the New Frontiers programme at Athlone Institute of Technology, Gurusharan Singh Gogna's startup, HealAir, uses safe plasma technology to kill airborne viruses and bacteria. They are currently seeking funding for microbiology tests and manufacturing. The patent-pending, simple and stationary unit is destined for high-risk areas such as surgery waiting rooms, ICUs, aircraft, or any enclosed space requiring air sanitisation.
Martin Tighe & Univiv
Univiv, founded by Martin Tighe who took part in New Frontiers at Athlone Institute of Technology, is developing solutions in areas such as agriculture and aquaculture. Their product, Virex (patent pending), is a safe and effective human anti-viral formulation, already proven to kill the H1N1 human form of swine flu in pigs. They are accelerating production to treat COVID-19 infections. Taken orally and made with "generally regarded as safe" (GRAS) certified ingredients, it will be a preventative dose to quell infections before they start as well as treat infections. Univiv is currently awaiting funding to manufacture the first 100,000 doses and hopes to deliver in one month.
Jag Gunawardana & MediPlex
Before the emergency, the startup was working on MediPlex, a product to enable full e-prescribing, compliance, and related functionality – about to trial with local pharmacies. When Jag, who participated in New Frontiers at Sligo and Letterkenny Institutes of Technology, saw how pharmacies were responding to the COVID-19 crisis, he realised that part of the solution he was building could be applied to these services. He produced a slimmed-down version of the product that focuses on capturing prescriptions, sending it to the selected pharmacy, enabling pharmacy-patient communication, and taking payments. It decreases risk by minimising patient-pharmacist contact and improves customer service.
Tom Cotter & Rash'R
Cork New Frontiers alumnus, Tom Cotter, started a high-end eco sports apparel company called Rash'R. In response to demand, they have started to make washable, reusable face masks with disposable replacement filters. Currently, these are being sold to bulk buyers such as corporates rather than retail.
https://www.linkedin.com/feed/update/urn:li:activity:6650435016650297344
Do you have an idea in response to the pandemic?
Science Foundation Ireland, Enterprise Ireland, and IDA Ireland have launched a joint rapid-response call to fund research, development, and innovation (RD&I) activities that will deliver significant and timely impact for Ireland within the context of the current emergency. This call will be closely co-ordinated with the rapid response call launched by the Health Research Board and the Irish Research Council.
The level of innovation and blue sky thinking triggered by this international emergency has been quite extraordinary. Many new products and ideas will continue to be used and valued well into the future. Synergies and collaborations have sprung up in the most unlikely of places. It's a real sign of hope in these troubled times.
About the author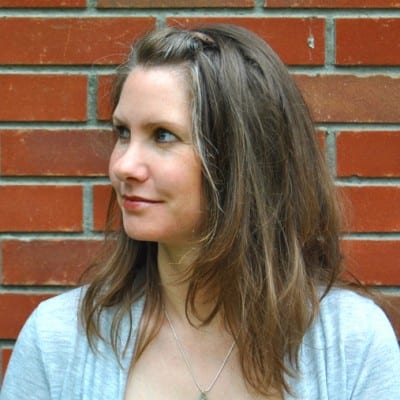 Scarlet Bierman
Scarlet Bierman runs a content-first marketing agency, Engage Content, and is Editor of the New Frontiers website. She is an expert in designing and executing content strategies and passionate about helping businesses to develop a quality online presence.