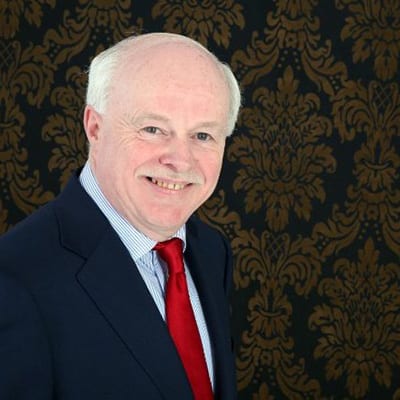 Richard Mc Manus is a New Frontiers alumnus and the founder of Cara Mara luxury seaweed baths.
Richard qualified as a Chartered Accountant with PwC and has extensive experience in the manufacturing and export sector, working in both Finance Director and Managing Director roles. While in the west of Ireland, he became familiar with the traditional Irish seaweed bath and its many wellness benefits. This experience led to the idea of bringing the therapeutic benefits of seaweed baths to a wider audience, and so Cara Mara was born.
Richard's mission is to bring the Cara Mara seaweed bath experience into people's homes and lives, helping them to achieve balance and feel confident, relaxed, happy, and energised. He is passionate about the key pillars of health. This includes daily stretching energy and mindfulness exercises in the outdoors at dawn. He also writes, mentors and speaks on business and health matters to various interest groups.
Cara Mara's seaweed baths are for anyone experiencing stress, trauma, pain or exhaustion in their life. It's also effective for people with dry or problematic skin, cancer patients, busy work people (especially at the end of the week), and those who engage in sporting actives. Cara Mara's solution is "pure relaxation and gentle skincare" in a seaweed bath. The ability to enjoy this in the comfort, luxury and convenience of one's own warm bath at home brings the added 'Health & Happiness' factor.
Richard commissioned research into freezing seaweed – conducted at NUI Galway – allowing the product to be delivered as a fresh-frozen seaweed bath pack, complete with its own insulated cooler bag. The freezing process optimises the bathing experience and therapeutic benefits, and is a unique feature of Cara Mara's offering. The packs are sold online via the company's website and delivered nationally the following day. Richard is currently in discussions with leading Irish spas to include Cara Mara in their treatment ranges from early 2018. He also has plans to widen the product range and hopes to be exporting to Europe very soon.