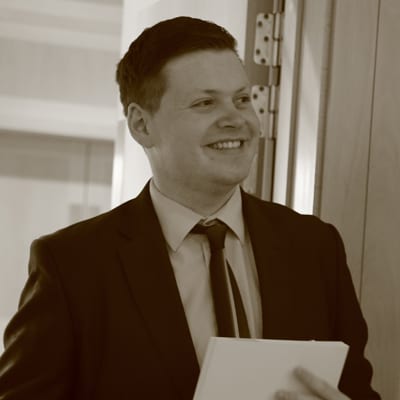 PJ Mealiff is part of the Technology, Infrastructure and Collaboration team that oversees the New Frontiers Programme nationally. He is currently undertaking a Bachelor of Business Administration (BBA) degree in Business & Management at Maynooth University and has spent the past twelve months completing a Work Experience Placement Programme in Enterprise Ireland – working in the Research & Innovation Division. PJ has played a pivotal role in promoting the New Frontiers Programme through social media marketing.
Since joining the New Frontiers team, PJ has grown to become something of a startup fanatic, jumping at the chance to work with aspiring entrepreneurs whenever possible. He is also undertaking a Digital Marketing diploma with the Shaw Academy, which he will complete in June 2016. PJ has strong professional profiles on LinkedIn and Twitter, and his time working with various Enterprise Ireland stakeholders has allowed him to develop his online presence.
PJ returns to Maynooth University in September 2016, where he will complete his final year of study. He hopes to achieve no less than a 1:1, specialising in Project Management & Digital Marketing. He will also go into his final year of study as the Events Officer of Maynooth University Business Society, having being elected in by his fellow classmates. He feels that the skills and knowledge he has attained throughout his work placement will bring many benefits to his future endeavours.
"I'm really grateful for my time here in Enterprise Ireland and, in particular, with the New Frontiers Programme. It is a massive privilege to engage with startups on a daily basis, no two days are the same. You get a great buzz from the entrepreneurs – it's such a great energy, it starts to rub off on you. I feel like I've been bitten by the 'entrepreneur bug'! The fact that I get to combine two passions of mine, marketing and entrepreneurship during my placement year have made it incredibly special. The lessons I've learned, the people I've met and the skills I've developed are invaluable."