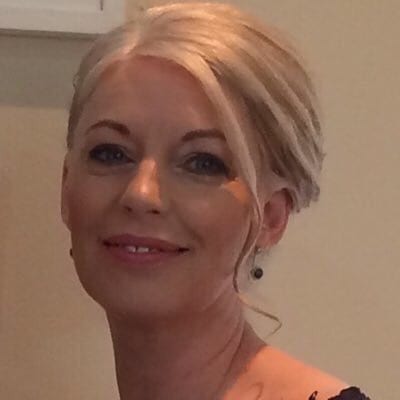 Noreen Doyle is a New Frontiers alumna and the co-founder and CEO of Irish Biltong Co.
Irish Biltong Co is very much a family-owned business. Both Noreen and her husband John come from farming backgrounds, with a life-long connection to the beef and dairy sector. The family owns and breeds high quality, prize-winning cattle; using their own stock to supply their wholesale meat producing plant in County Kildare. Haynestown Meats has been in business for over 18 years. John is a qualified butcher and specialist in the meat growing and buying area, with 25 years' experience.
Having graduated from the College of Marketing and Design, Noreen has a strong background in marketing and sales. She worked with Primark for four years, in the ladies fashions marketing and buying department. Following this, she spent three years in buying, training and marketing for Thomas Pink, which is now owned by the LVMH group.
Noreen and John had long been interested in the health food sector, and decided to diversify their offering by developing their own biltong range. Biltong is a meat snack with origins in South Africa – it is a marinated, jerky-style, air-dried meat – healthy, high in protein and low in sugar and fat. The startup produces a biltong which is 100% Irish and, thanks to its high protein content, it is perfectly adapted to the sports nutrition market.
Irish Biltong Co has gone from strength to strength, becoming  an industry favourite among many sports enthusiasts in fields ranging from golf to GAA to rugby. The Munster Rugby team endorses Irish Biltong's products, with the team's performance nutritionist stating, "it's an Irish product that tastes great and the players here at Munster Rugby can't get enough of it!"
Produced from the Doyle's own grass-fed cattle, the biltong is dry aged, hand cured, air dried, tender hooked and hand cut – it's a labour of love that led to the company winning a Great Taste Award this summer. They also won Best Family Run Business at the Blacknight SME 2016 Awards and have been forging important partnerships throughout 2016 that will doubtless secure them a healthy future.