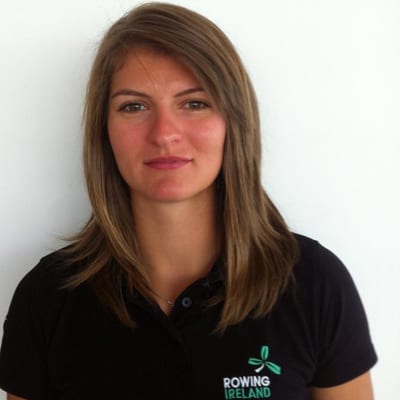 Monika Dukarska was born in Poland and moved to Co. Kerry at the age of 16. After finishing her school studies, Monika went on to study Management in Business at the Institute of Technology Tralee, from where she graduated in 2012 with a 1.1 Honours Degree. She then gained a scholarship to complete a Research Masters in Entrepreneurship, entitled "Becoming an Entrepreneur: Researching the Role of Mentors in Identity Construction". It was while researching this Masters that Monika became closely involved in the New Frontiers Programme. Her research examined the role of formal mentorship in the identity construction of a nascent entrepreneur (an individual who is in a process of setting up a business) and she chose to investigate New Frontiers as it is a national programme which facilitates such mentorship.
Monika feels strongly that mentors are needed in all walks of life, especially when setting up a business. Having someone to act as a sounding board or to give advice – to help you push on and to jump the next hurdle – is crucial to helping people grow as individuals. Monika hopes that her study will emphasise the role that mentors have in the business start-up journey and that entrepreneurs will be in a position to benefit from such support.
Monika's research was, in fact, inspired by her biggest passion in life: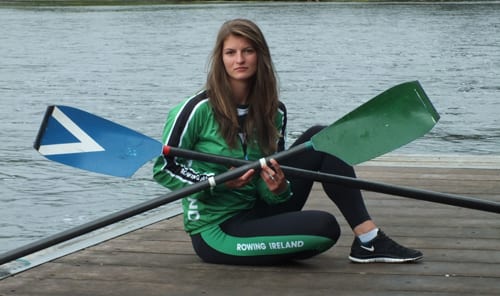 rowing. Alongside her academic work, Monika is a High Performance athlete and is currently working hard to qualify for and represent Ireland at the Olympic Games in Rio in 2016 (and beyond!). Since she took up rowing, in 2006, Monika has won several rowing titles and was the 2009 FISA World Coastal Rowing Champion. She currently trains with the national team at the National Rowing Centre in Inniscarra, Co. Cork.
However, Monika aims to stay active in the field of mentorship and entrepreneurship. She is planning to undertake a PhD, examining either the Theory of Planned Behaviour regarding the expectations and experiences of the mentoring relationship in a business start-up programme, or the impact that formal mentoring achieves versus informal mentoring.