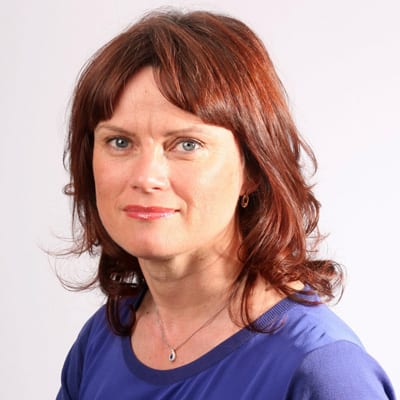 Mary Carroll is a business strategist and coach with over 25 years' experience in design engineering, management consulting and business development. She is also an Enterprise Ireland mentor.
Mary has worked in senior management and management consulting roles across various sectors. She has supported clients in personal growth, business process change, systems implementation, technology acquisitions, strategy development and planning. Her areas of interest include: strategy, business process optimisation, analysis, inclusion, diversity, gender balance, women in business, business coaching, mentoring, executive coaching, business consulting, programme management, and project management.
Mary now specialises in helping individuals and organisations to grow and realise their full potential through her consultancy, Growth Potential. She has a particular interest in the benefits of gender balance and has developed the Double X programme to promote gender balance as a business opportunity and to support organisations in retaining and benefiting from all their talent.
Mary is the current Chair of WITS (Women in Technology & Science). She holds a Bachelor of Engineering from UCD, an MBA from DCU and a Diploma in Coaching from the Coach Institute of Ireland. She is also an accredited coach with the Association for Coaching. She is a member of the Institution of Engineers in Ireland (MIEI) and has worked for international aid organisations.