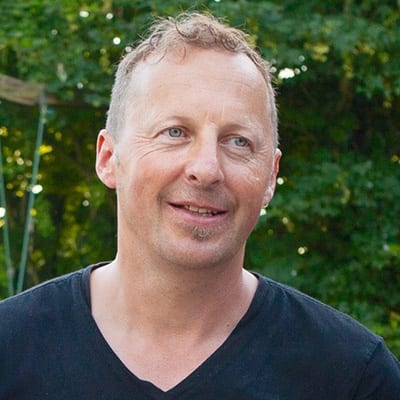 Henry Fingleton is an Enterprise Ireland mentor and the founder of Sweepovac. Henry's experience in international sales started 20 years ago when he established and successfully marketed Kilvahan Horse Drawn Caravans into nine European markets, bringing the equivalent of 6,000 bed/night into Co Laois, a nontraditional tourism location. In total, he is responsible for six startup companies and, therefore, has a wealth of experience in many facets of business. Henry also has a strong academic background, having in recent years achieved a first-class Masters in Business (MBS), winning student of the year twice.
Henry thoroughly understands the entrepreneurial process, and the inherent uncertainty and limitations of a startup. This understanding helps him develop and apply appropriate business strategies. Through tourism, construction and product development, Henry has interacted successfully with, and attracted funding from, many state agencies. He has successfully leveraged assistance through CSF, HPSU, Tourism Ireland, Leader Groups (now Partnerships) and County Enterprise boards (now LEOs) over his career.
Despite his abundance of experience and busy schedule, Henry decided in 2013 to take a year to build on his education thus far with a Masters in Business (MBS). His thesis focused on the key drivers of innovation in the Irish SME sector:
'Innovation is important for all businesses, but particularly for SMEs to develop and sustain their businesses. Developing a strategy with an aligned culture which supports and underpins an innovation orientation directly impacts the innovation output of a business. This culture of innovation is the foundation on which organisations produce the new products, processes and systems required for adapting to changing markets, technologies and modes of competition. This culture must pervade all aspects of an organisations existence, from the core value system to the measures and behaviors that are manifested on a daily basis.'
As CEO of Sweepovac, Henry invented, developed, patented and sourced manufacturing for a unique fixed domestic vacuum appliance. The idea started with a simple observation in his own family home. His family's love of cooking meant keeping the kitchen floor clean was an ongoing task, and with a strain in his back Henry believed there must be an easier way. "This sparked my initial inspiration. I imagined an appliance that could easily be fitted beneath the kitchen cabinets which would suck in all the floor sweepings and the start of the design process began." He has now taken this consumer product into 14 international markets through liaising and partnering with distributors and retail groups. Current markets include the UK, Australia and the US. He is currently developing a manufacturing partnership in Asia.