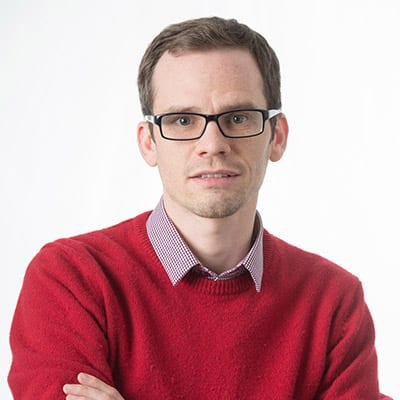 Gerard is a New Frontiers participant and the founder of Cerebros, an independent AI game developer specialising in adaptive AI and innovative AI-driven computer games.
Gerard graduated from the University of Westminster (UK) in 2011 with a BSc in Computer Game Development. His final Project Thesis was entitled 'Design & Development of a First-Person Shooter & Artificial Intelligence'. In 2008, he represented Ireland as a competitive Pro Evolution Soccer e-sport player at the European Finals, finishing in the top 16. He was identified as potential entrepreneur and leader with the potential to build an HPSU and was accepted onto Phase 2 of the New Frontiers programme at Limerick Institute of Technology.
Gerard has eight years' experience as a contractor in the games industry, programming in the Unreal 4 engine used to develop the company's tech and products, and implementing and integrating modular Planner systems in Unreal Development Kit and Unreal 4 engine for clients' games and projects. He has played and analysed virtually every game (released since 1980) in the First-Person Shooter genre. He understands the complete experience of playing computer games, from design to the pure competitive edge required for a totally immersive experience.
Gerard founded Cerebros Games in 2017, and has been travelling all over Ireland & the UK exhibiting the game at events and interacting and engaging with customers for feedback. Phase 2 of New Frontiers has taught Gerard the skills to research his market thoroughly.