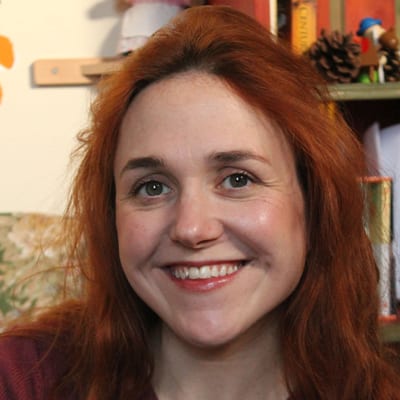 Gail is a registered pediatric and general nurse and now a New Frontiers participant at Dublin Institute of Technology (Hothouse). Her startup, Writing for Tiny, creates personalised books to help children understand important life events and situations.
The Writing for Tiny website allows parents to customise a story using their child's name, gender and personal appearance, as well as adding in real members of the family. This information is then integrated into a story about an event or occasion (e.g. a new baby, starting school, Christmas) and published either as a book or an ebook. The personalisation makes it easier for children to relate to the story and facilitates creative communication between parents and children.
The inspiration for this innovative approach to publishing came from Gail's experience of drawing illustrations for her young patients when she needed to distract them from unpleasant procedures or explain their condition to them.
In 2012, Gail took a break from nursing to study speech and language therapy at Trinity College Dublin. It was whilst at Trinity that she was accepted onto their incubator programme, Launchbox, and Writing for Tiny was born.
After an unsuccessful application to Enterprise Ireland's Competitive Start Fund (CSF), Gail was advised to apply to the New Frontiers entrepreneur development programme. New Frontiers allowed Gail to define her product and hire a graphic designer. They have worked on the company's branding, the website and, of course, developed the books themselves.
New Frontiers is more than a course, if used well it can be the birth of your business. It is the opportunity to nurture your idea, to allow it to make mistakes, to pick it up when it tumbles and to watch proudly as it grows.
But Writing for Tiny isn't Gail's only recent achievement. In the midst of starting and developing her business, Gail also became a first-time mother to her own 'Tiny' person, Rosie.