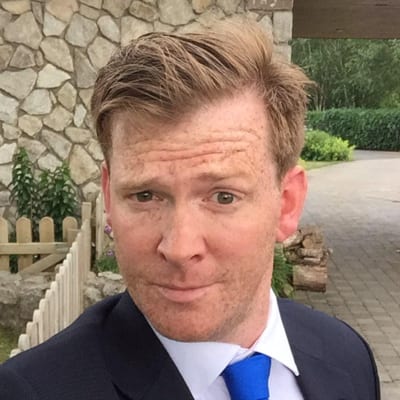 David is a New Frontiers alumnus and the CEO and co-founder of Complyfile. An Irish and UK qualified lawyer, David also holds a first class joint honours degree in Arabic and Persian and speaks a total of five languages.
David worked as a solicitor in multiple multi-million dollar litigation cases involving international contract and commercial law, frequently representing his clients in High Court cases. After seven years of law, he took a change of direction and started working with Ireland's largest online wedding portal, WeddingsOnline.ie.
In 2013, David founded Complyfile, a cloud-based volunteer recruitment platform. Club Secretary and committee member for his local football club, he realised that there was no software to help administrators with compliance when it came to safely recruiting volunteers. Complyfile is aimed at organisations that need to manage adult volunteers, such as sports clubs, faith groups, schools, hospitals, charities, and child-care services. It allows them to manage criminal background checks, internal audit reporting, volunteer management, references and identity verification.
While the change from law to startup may seem a giant leap, for David it was more a case of applying the same skillset to solve a different problem: project management, team building, risk analysis, and the ability to grasp new concepts quickly. David also found a supportive co-founder in Rowan Devereux, an experienced entrepreneur.
I loved being a litigation solicitor. But I used to feel a certain frustration that I could only help about 300 clients a year. I wanted to help 3,000, or 30,000, or even 300,000. I saw web-based services as the only avenue for doing so.
David completed New Frontiers at the beginning of 2013, having been through both Phase 1 and Phase 2.
Meeting other people similarly intent on pursuing a change of direction in their career – and especially in my case getting to meet successful entrepreneurs further down the track than I was (Complyfile was still just an idea at that point) – and realising that if they could do it, then so could I, was a huge boost for me.
David is very ambitious for Complyfile, and is focused on rolling out the service to 50 countries by 2017. His one regret? Looking back, he wishes he had moved forward with an even greater sense of urgency than he had at the outset.