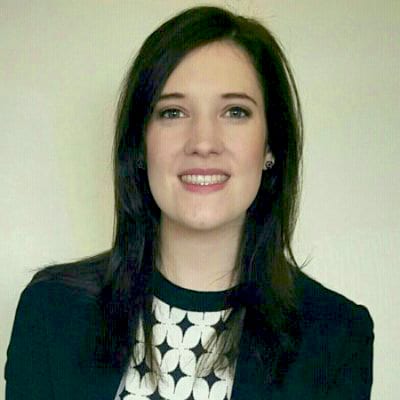 Ciara McGuone is an Executive at the Small Firms Association (SFA), a national organisation that exclusively represents the needs of small enterprises in Ireland. She is responsible for providing advice to members on various aspects of HR and employment law. She also regularly prepares articles on topical employment law issues.
Ciara graduated from National University of Ireland, Maynooth with a BCL in Law and Politics. She completed a Masters in Law in Trinity College Dublin in 2013, receiving a first class honours. Ciara has also completed a CIPD Diploma in Human Resource Management and recently received a Certificate in Mediation from the Institute of Public Administration.
Prior to joining the Small Firms Association, Ciara worked in an HR Management role at Dublin City Council. She was also previously an employment law consultant at Peninsula Business Services and an HR Executive at Canavan Byrne. Ciara has a strong background in HR and employment law and has represented clients in the employment law tribunals, conducted disciplinary, grievance and appeal hearings, and also been involved in the recruitment and selection process up to CEO level.
The Small Business Association is the voice of small business in Ireland, with over 8,000 member companies. The SFA works with government and key decision-makers at all levels to ensure that the economic environment is conducive to small business establishment and development. They secure the best deal for small firms by providing dedicated professional support and by offering a wide range of services to members, including economic, commercial, employee relations, and social affairs advice and assistance.