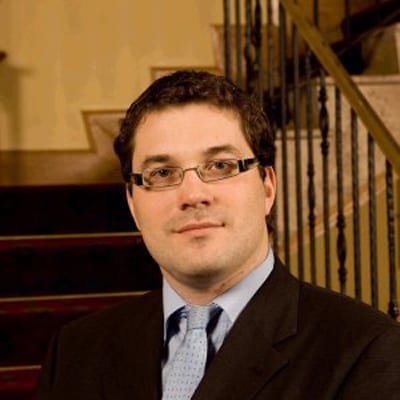 Alan Costello is a business consultant and Enterprise Ireland /New Frontiers mentor, helping scaling companies across multiple sectors. Alan is also the founder and managing director of Ruby Consulting, a strategy and innovation-focused boutique consultancy.
Alan graduated from the University of Brighton with a BSc in Pharmaceutical & Chemistry Sciences and later went on to acquire an MBA in Strategy and Leadership.  After completing his MBA, Alan began working with early-stage startups, VCs, PE firms, universities and enterprise agencies. Alan provides high-value input for small/early-stage/HPSU companies, as well as delivering projects and programmes for public sector agencies, universities, colleges, large corporates, venture capital and many early-stage startups with ambitions to scale internationally.
On behalf of several public clients, Alan developed Ruby Consulting's capability in the digital media and food sector, highlighting the economic value of these sectors to Ireland and Europe's wider recovery. Ruby Consulting strives to assist in the growth of companies and to work with business owners and leaders to help orientate planning for action.
Alan has developed a broad network of associates through his StrategyCrowd partnership, yielding highly capable, bespoke solutions across the services and sectors that Ruby Consulting are asked to engage upon. Ruby Consulting specialises in a wide range of services including strategy & innovation, marketing & key sales support, investment finance, social enterprise and community development for a wide range of businesses and non-profit organisations.
As a New Frontiers trainer, Alan covers topics such as funding & investment, sales planning, market access, managing innovation and digital media for corporate growth.
I love learning from startups – new products and services, new market needs and new ways to address them – to which I add support/advice as to how to monetise and scale the concept.