Over 350 guests attended the awards ceremony of Ireland's Best Young Entrepreneur 2019 last Sunday, 15th September, where 24 finalists competed in three separate categories as well as for the top award.
Among the finalists were eight New Frontiers alumni. They had battled it out at local and regional level to reach the finals – this year there were over 1,600 applicants who were whittled down to 186 local winners and runners up, going on to 8 regional finals around Ireland. Getting into the final 24 is an amazing achievement in itself, and they are all winners in our eyes.
The Best Young Entrepreneurs are #MakingItHappen

IBYE is a competition celebrating the very best young entrepreneurial talent in the country. Funded by the government with a €2 million investment annually, it is run by the network of 31 Local Enterprise Offices (LEOs) in local authorities nationwide and supported by the Department of Business, Enterprise and Innovation, and Enterprise Ireland.
The finals, held at Google HQ in Dublin, included an introduction to each finalist and live 'Pressure Pitches'. In her opening speech, Minister for Business, Enterprise and Innovation, Heather Humphreys, T.D., spoke of her admiration for the finalists:
"It's a great achievement to be here today. Irish entrepreneurs are among the best in the world and today is about celebrating this. The people in this room are our future businesspeople; your success is central to our success."
Keeping everything running smoothly throughout the afternoon was RTÉ's Claire Byrne. The competition was organised into three categories: Best Business Idea (Pre-Trading), Best Start-Up Business (up to 18 months), and Best Established Business (Over 18 months). For each category, the finalists were brought up on stage and asked a few questions about their startup. Then the top three of each category were invited back up for a 90-second pitch (no warning!) and follow-up questions from the judges before the winner and runner up were announced.
The judging panel was co-chaired by Paddy Flynn, Director of Trust and Safety at Google, and Brian Crowley, Founder of TTM Group. The other members of the panel were Thomas Murray, Department of Business, Enterprise and Innovation, Eoghan Hanrahan from Enterprise Ireland, Louise Ward from LEO Roscommon, and Sarah Doyle, CEO of Kinesense. This year, the judging panel read 1,190 pages of business plans and conducted 12 hours of interviews with the finalists.
The 2019 winners and runners-up
An investment fund of €100,000 is provided for the national winners and runners-up.
Overall IBYE 2019 winner was Sharon Cunningham, co-founder with Orlaith Ryan of Shorla Pharma. The company was founded in 2018 to improve how important treatments such as cancer medications are delivered to women and children. One example is the redevelopment of a children's cancer drug from a difficult to swallow capsule into an oral solution.
Category Winners
Best Business Idea
Winner – Martin O'Reilly (Output Sports), Local Enterprise Office Dun Laoghaire-Rathdown
Runner-Up – Elizabeth McGloughlin (Tympany Medical), Local Enterprise Office Galway
Best Start-Up Business
Winner – Sharon Cunningham (Shorla Pharma), Local Enterprise Office Tipperary
Runner-Up – Brendan Maloney (Skillko), Local Enterprise Office Mayo
Best Established Business
Winner – Sean McGarry (Showergem), Local Enterprise Office Mayo
Runner-Up – Devan Hughes (Buymie), Local Enterprise Office Dublin City
Colin Goulding of Google also awarded the Best Online Promotion of a Business prize, which went to Devan Hughes of Buymie. Colin highlighted the work Google does in this area and how important it is for the company to give back to the startup ecosystem.

New Frontiers finalists at IBYE 2019
Best Business Idea category
Finalist: Diane Cooper – True Fitness, IT Carlow alumna
A point-of-care device to assess the variables that quantify insulin resistance, accompanied by a practical evidence-based treatment plan.
Finalist: Conor Kerley – Setanta Nutrition Science, DkIT / DCU alumus
Combining modern science with time-tested remedies to create whole-food, plant-based supplements to prevent and treat diseases such as diabetes.
Best Start-Up Business category
Finalist: Wendy Oke – Teachkloud (formerly Serenity Compliance), Cork IT alumna
A pioneering management and compliance tool for early-years teachers that cuts the time spent on administration and also provides real-time recommendations and analysis.
Finalist: Pierce Dargan – Equine MediRecord, IADT/TU Dublin alumnus
The system provides simplified medical record compliance for equine yards through a regulator-approved digital medicines register.
Finalist: Ciaran Brennan – Livecosts.com (formerly PaidAide), TU Dublin Blanchardstown alumnus
The construction industry's first AI-driven platform that automates the construction process and gives real-time insights into costs.
Best Established Business category
Winner: Sean McGarry – ShowerGem, LyIT / IT Sligo alumnus
A shower storage caddy, manufactured in Ireland, that uses a patented design and transparent glue to attach to tiles without the need for screws, suction cups or drilling. Sean recently appeared on Dragons' Den (UK) with his innovative product and won investment from Tej Lalvani, Sara Davies, and Touker Suleyman.
Finalist: Emma-Rose Conroy – Euro Stallions, Athlone IT alumna
A stallion semen agency for breeders, Euro Stallions provides EU-approved stallion semen, embryo collection, and freezing.
Finalist: David Bambrick – Equireel, IT Carlow alumnus
A media company working in equestrian sports. A network of unmanned cameras to help owners, trainers, and riders analyse and improve their performance.
Five years of #MakingItHappen for Ireland's best young entrepreneurs is €10 million invested in building sustainable and resilient businesses. Since 2014, 7,371 hopeful entrepreneurs have tossed their hat into the ring. As well as the top investment prize of €40,000, winners and runners-up of each stage receive investment and there are over 400 places provided at Business Bootcamps for entrants. Have a startup idea? Maybe 2020 will be your year!
About the author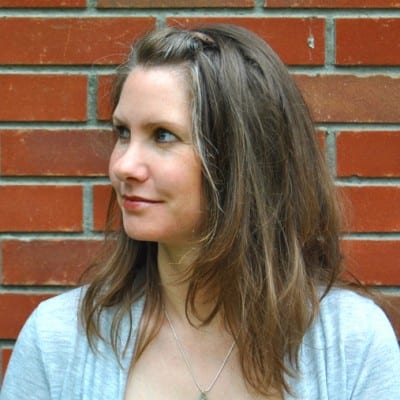 Scarlet Bierman runs a content-first marketing agency, Engage Content, and is Editor of the New Frontiers website. She is an expert in designing and executing content strategies and passionate about helping businesses to develop a quality online presence… [Read Scarlet's profile]