Take your startup to the next level with Competitive Start Funding

Are you a start-up based outside of County Dublin? The latest call for Competitive Start Funding (CSF) is currently open and offering ten startups up to €50,000 each in equity funding. In support of regional enterprise development and job creation, this call is specifically for all regional entrepreneurs with global ambition.
Enterprise Ireland's CSF is for the startup that is ready move up a gear and bring value to Ireland on an international scale. Does your product or service have overseas market potential? CSF can accelerate the growth of your early stage company, so you can reach internal and external milestones with a sustainable business.
Call closes: Tuesday, 13th March at 3pm
It is time to think big! CSF welcomes applicants which are companies or individuals, but if you really want to stand out from the crowd, prove to the adjudicators that your startup can scale. To grow on a global scale, a startup needs a strong team. This team would ideally be made up of individuals with diverse skills that complement each other. It is fundamental to the application that you can create 10 jobs in Ireland and realise sales of €1 million within three years. This is support for the long haul, so aim high!
To apply for this round of CSF, your early-stage company must be based outside of County Dublin and be in manufacturing or internationally traded services. Subsectors of this include the following: internet, games, apps, mobile, SaaS, cloud computing, enterprise software, lifesciences, food, cleantech and industrial products. The full list of requirements, and lots of other tips and information, are available on the Enterprise Ireland website. There have been many success stories since the CSF first started. Take a moment to get inspired by reading these two case studies from New Frontiers alumni who successfuly applied for CSF.
CSF, the perfect next step after New Frontiers!
Did you know that 30% of the startups that go on to get CSF funding are New Frontiers alumni? The programme is a great way to prepare your business for success, so it's not really a surprise that after New Frontiers, many startups find CSF the natural next step to take.
Collette McGowan, Founder & CEO, Kollabro
T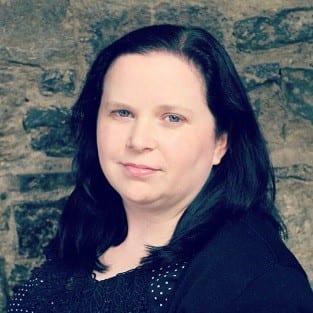 he Competitive Start Fund (CSF) allowed Collette McGowan to expand her team and invest further in her software development.
Kollabro is a client communication and task management software that instantly saves time and money for digital and creative businesses through clear client communication. Kollabro eliminates the need for phone calls, emails and meetings during a project by having all the project communications in one place.
Challenges
I faced plenty of challenges starting Kollabro, but ultimately everything in business comes down to sales and cash – that is what my accountant tells me anyway! Cashflow is hard to push through but when you have good people around you, passion, drive and the belief and vision in your concept you will find ways around the challenges you face. I do like to think that challenges are opportunities to learn, pivot and grow.
Applying for CSF
I applied for CSF when we had just completed the New Frontiers programme in IT Sligo. I knew that an investment of €50,000 into our company at that stage would allow us to bring our software successfully to market. We had applied for CSF funding six months previously, but we weren't ready.
Growing the Kollabro team
Winning CSF funding was an amazing opportunity for Kollabro because it changed everything in terms of our future planning, strategy and growth. It was a huge boost for our team as it gave us the drive and focus to move Kollabro forward. We were pre-revenue at the time, so the €50,000 allowed us to expand our team and invest further into our software development.
Talk to previous applicants
Applying for CSF is not easy, and my advice is to allow for plenty of time for the application process and don't rush it. Talk to other successful applicants and ask them about their application process and get their tips and advice. Make sure to practice the video pitch – this is the first time the panel will see you, so you need to clearly get across your products or service.
Launching Kollabro
We are currently on the Startlab and The Female High Fliers programmes which will really help us get our marketing and sales strategies in place and allow for our market entry when we launch Kollabro in April 2018. We are currently signing up founding customers who are pre-paying for our software. This is something that we are excited about as there is proving to be a very strong demand for our software pre-launch. We are also going for further investment and HPSU later this year. With this further investment, we hope to expand our team, opening an international office and launching Kollabro into the educational, financial and architectural sectors.
Sean Ó Tuama, CEO, Firemole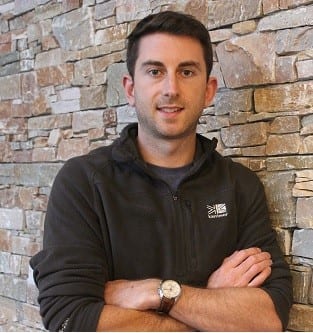 Having gone through the New Frontiers programme in Cork, the Competitive Start Fund (CSF) was the obvious next step for Firemole. 
Firemole is a company that focuses on fire prevention rather than fire detection. Our first product, also called Firemole, is a safety tech gadget that warns users of high temperatures from the surface to which it's attached by sounding an inbuilt alarm, potentially preventing a fire from occurring.
To date, we have shipped over 1,000 units across the EU, US, Canada, Australia and New Zealand, and Firemole will be available in stores nationwide in the coming months.
We are currently working with some of Ireland's top research centres on the next generation gadget and we are very excited to see the impact we can have in reducing fires and saving lives.
Getting started
The stand-out challenge of the first year was learning about the product development phase and manufacturing. It's a very steep learning curve and not only is the physical process itself challenging to learn, but you also need to learn the lingo; 'BOM', 'Tooling', 'Shots' and the list goes on. There have been many awkward meetings where all I could do was nod, smile and take a mental note to google that phrase later.
The important thing to do in these situations is to take a step back and really dissect what is being said, as most of the time it's manageable.
Applying for CSF
Having gone through the New Frontiers programme at Cork IT, CSF was the obvious next step for Firemole. It is an initial stamp of approval that shows private investors that this start-up company is not just all talk.
The CSF is also the next step in getting full High Potential Start-up status which is a huge achievement for companies.
CSF success
The CSF funding bridges the gap between New Frontiers funding and raising an initial investment round. Enterprise Ireland connections are also a huge benefit to me as my company looks to move into the UK market and further afield.
The funding has also been a huge support in allowing me to protect my company; it allowed me to file patents which are currently covered internationally, we have fully registered designs on how the product looks, and trademarks that are registered in the EU and filed in the US and Canada.
The funding has also allowed me to get retail ready and set up an efficient supply chain and drop shipping location, so orders can be sent directly to the person or distributor who has ordered them.
Advice for future CSF applicants
Listen to your Enterprise Ireland advisor as they know the criteria inside out. Differentiate yourself, prove traction in the market and prove that you're not a one-trick-pony by showing a solid product pipeline.
What's next for Firemole?
Our shorter-term goals are optimising Firemole.com and progressing with a nationwide distribution deal. Moving distribution into the UK and mainland Europe is the goal by the end of 2018, while also launching the smart version of the product to the market.
Over to you!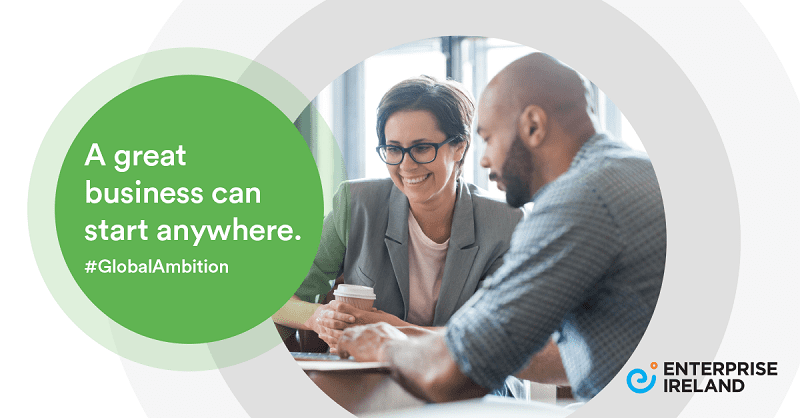 Ready to get started? Make sure you are registered on the Enterprise Ireland Online Application System and commence your application from there. As the application process includes a video pitch, we recommend you start preparing right now and don't leave it to the last minute! For further reading, take a look at our blog post Making a successful Competitive Start Fund (CSF) application.
Everything you need is here on the Enterprise Ireland website.
Good luck!