Stephen Slattery was a New Frontiers participant at Cork IT (Rubicon Centre) from 2012 to 2013. His company, Zeto, offers an integrated cloud-based and hardware solution that allows retail outlets to monitor and control all their commercial refrigeration equipment from a single platform.
Stephen has a degree in electronic and computer engineering from NUI Galway and had worked in London for four years, building SaaS (Software as a Service) systems for HR departments in large multinationals. He returned to Ireland in 2009 to set up his own company and had first approached the Rubicon Centre in 2010 to discuss his idea, although he had no working prototype at this stage.
Stephen started Zeto with his father and co-founder, Michael. Michael has extensive experience and knowledge of the commercial refrigeration industry, having worked in both engineering and sales. With years of direct experience in the industry, he had identified problems in monitoring the performance of complex networks of high-tech refrigeration units. Any downtime or inefficiency can cost thousands of euros.
Support from Enterprise Ireland and Cork IT
During 2011, Stephen applied for an Enterprise Ireland Innovation Voucher, which enabled him to start working with the Nimbus Research Centre in Cork Institute of Technology. Throughout this period, the Rubicon Centre kept in contact with both Stephen and Michael, offering advice on progressing the business. As part of his research, Stephen had identified Novum Refrigeration in Dublin – a large manufacturer of display fridges for retail environments – as a possible customer for his product. Stephen had an informal arrangement for R&D work with them. He also successfully applied for support from what was then Cork City Enterprise Board.
With its integrated hardware and software solution, Zeto would require significant funding. Stephen and Michael had previously received seed funding from a number of sources, but an enterprise as ambitious as theirs would require some big backers to get it off the ground. Achieving private investment is always challenging. At the very least, it requires a validated customer value proposition, an investor-ready business plan, and a strong team.
In 2012, Stephen successfully applied for Competitive Start Fund support from Enterprise Ireland. He was also offered a place on Phase 2 of the New Frontiers Programme; his commitment to his business idea during the intervening period had engendered confidence amongst members of the selection panel. During this time, Stephen worked closely with myself and Kieran Moynihan, CIT's Former Entrepreneur in Residence.
Support and mentoring at the Rubicon Centre
The Rubicon Centre in Cork has a long, successful track record of supporting startups and helping them to raise funding. Through the network there, Stephen built a strong network of backers and assembled an experienced board of directors. The New Frontiers training and mentorship challenged him to define his customer value proposition and supported him in writing a robust business plan. The pitching and presentation training during the programme prepared him to face investor panels and defend his proposition.
The programme made us look at the different business models that were available to a startup company such as ours and decide on which best suited our needs. Previously, we targeted a direct sales business model but following feedback from the programme mentors we decided that a combination of direct and channel sales would be the best approach to the market for us.
Two months after graduating from the New Frontiers Programme, Zeto raised €600,000 in joint funding from private investors and Enterprise Ireland's High Potential Startup Fund. The company took on two non-executive directors to help grow the business – Kieran Moynihan from CIT, and Liam Kelly, the former chief of LED company Nualight. Zeto was also named best early-stage company at the Munster stage of the InterTrade Ireland Seedcorn competition.
Today, the company is installed in 2,500 square foot premises in Little Island, Cork. Stephen and Michael have raised €1M in funding and taken on 13 employees (full and part-time). This year will see them rolling out their platform with a large multinational supermarket chain and trialling with some of the largest food and drink producers in the world.
(photo: Stephen Slattery and Liam Kelly)
About the author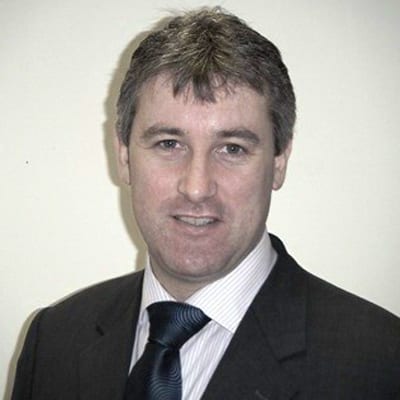 Peter is the New Frontiers Programme Manager at Cork Institute of Technology (Rubicon Centre). He is an experienced manager with expertise in areas such as enterprise development, business planning, business development and foreign direct investment…. [Read Peter's profile]