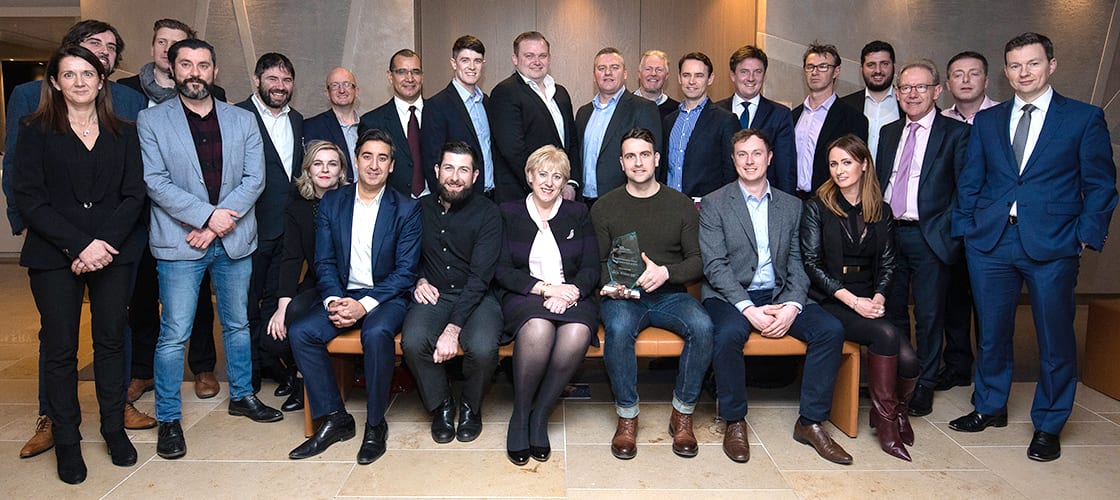 On 23rd January 2019, TU Dublin and IADT New Frontiers participants were invited to showcase their businesses in front of over 100 start-up stakeholders. The event, hosted by William Fry, was attended by Minister for Business, Enterprise & Innovation, Heather Humphreys TD.
The highlight of the event was, of course, the awards. This year, Daniel Nugent of Ambr Eyewear was given the title 'Lead Entrepreneur',  having impressed the venture capitalists on the judging panel with their success. Attracting customers in over 60 countries and with retailer Brown Thomas stocking their Blue Light Blocking Glasses, they are focusing on growing their distribution to the rest of the Selfridges network this year.
Daniel, who co-founded the startup with Sacha Cahill, said of the award:
"We're absolutely delighted to be chosen as the Lead Entrepreneur for the New Frontiers Class of 2018. It can be difficult for a consumer goods company like Ambr Eyewear to be taken seriously, as the start-up world is dominated by tech startups. This made the award even more special! Thank you to the judges for recognising the impact that Ambr Eyewear has made in a short space of time, and thank you to the New Frontiers teams in TU Dublin and IADT."
Minister Humphreys congratulated Daniel, the runners up and the other New Frontiers participants on their success:
"The entrepreneurs' drive for success mirrors the Government's strong commitment to create jobs, nurture businesses and support innovative start-up companies. I commend TU Dublin, IADT, William Fry and Enterprise Ireland for their strong passion in helping entrepreneurs grow and prosper."
Leo Moore, a Partner in William Fry's Technology Department, commented:
"This is the fourth year we have hosted the Showcase and I'm delighted to say that the quality and enthusiasm of the New Frontiers participants was really impressive.  I'd like to congratulate Dan on a great win and wish him and the other participants the very best with their ventures.  With a client base including both Irish start-ups and established international brands, we at William Fry are committed to supporting Ireland's next generation of entrepreneurs. It's great to see so much talent and potential at the Showcase."
Finn Murphy, a venture capitalist at Frontline Ventures and Chair of the judging panel, added his praise:
"Choosing a winner was tough. Each business was so unique as to make them almost incomparable. Getting businesses to the level the finalists have achieved is a feat in and of itself. We'll definitely be following their progress closely." 
He went on to give particular praise to the three finalists who were chosen to battle it out in the final panel Q&A – Unitek.AI, UtilityAR and the ultimate overall winner, Ambr Eyewear.
The keynote speaker, Barry Downes, Managing Partner of Suir Valley Ventures, spoke of the fast progression of technology companies it the start-up space.
About the author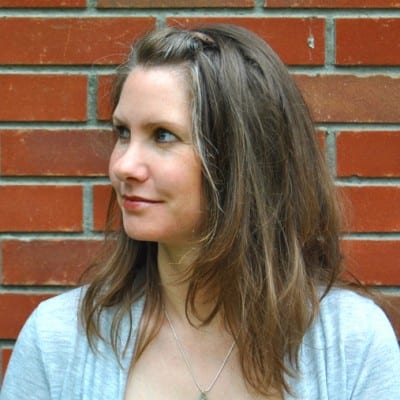 Scarlet Bierman is a content consultant, commissioned by Enterprise Ireland to fulfil the role of Editor of the New Frontiers website. She is an expert in designing and executing ethical marketing strategies and passionate about helping businesses to develop a quality online presence… [Read Scarlet's profile]