This year's New Frontiers national networking event (held in March) featured – for the first time ever – a pitching competition sponsored by AIB. Each New Frontiers location put forward their strongest candidate, selected by their peers, who went head to head with 11 other entrepreneurs from across the country. The overall winner of this inaugural competition was Magda Rzepkowska.
We spoke to Magda about her journey so far, her startup, and her plans for the future.
Madga, tell us a bit about yourself.
Today, it seems like my previous career in the casino industry was from a different lifetime! It was steady and rewarding; until it wasn't. In 2016, the time had come to part ways with the company I worked for and the one thing that was obvious to me was that I wanted to run my own business. I tried a few different things and after a couple of years a friend of mine showed up with the WallPee idea. My intuition told me to jump on board and I became the business head of the project in February 2018.
Where did the inspiration for the WallPee come from?
My co-founder, Greg Komsta, has worked on countless construction projects in Ireland and abroad. He identified that there was a big issue on sites that no one had addressed yet – sanitation. When facilities are provided, they will only ever be at ground level of the construction site. If a building is 10 floors high, the urinals/facilities will be placed close to the canteen, which means miles away. What can one do when nature calls but there are no toilets in sight?
Sadly, the norm would be an empty bottle at best. Considering all the advancements in this sector, we believe that sanitation has stayed far behind. Hence WallPee, a portable urinal for the construction sector and beyond!
The key to our solution is that, unlike standard portable toilets and urinals, WallPee is tank-free and waste-free. It eliminates liquid waste and because it's much more compact and lighter than standard facilities, it can be placed in all locations. By introducing WallPee to large-scale building sites, there will be no contamination, the product will boost productivity and improve health and safety standards.
Working on product development must have been a learning curve. What was that process like?
The product development piece is where the magic happens. Greg approaches all technical things like a true craftsman, he needs to touch every part, makes endless drawings and cardboard models before any real wireframe gets made. He made three proper metal prototypes with different versions of the internal structure all by himself. When he got stuck he drew inspiration from the most surprising places, like the WallPee inlet which was designed based on a document holder.
When we moved onto outsourcing suppliers and manufacturers, we realised that our assumptions in terms of costs and timelines were far from reality. But keeping chins up and looking at all roadblocks as a learning curve is the way to go. We have had loads of fun in the process and although there is good progress every week, we still see WallPee technology development as a long adventure with different outcomes at the end.
Our previous versions were tested by builders in an off-site environment. We received very positive comments in terms of the usefulness of the device and a few suggestions related to user experience.
How do people react to your product when you tell them about it? 
Most people don't even realise that there may be places like construction sites without proper facilities. If you work in an office, you have easy access to a toilet and having to use a bottle is unimaginable. We find that when talking to the general public WallPee is an eye-opener; there's a growing realisation that in the 21st century, sanitation conditions should be better. When we talk to potential clients, we meet a lot of interest not only in the product but in the patented technology behind it.
WallPee had its world premiere at a portable sanitation exhibition in Germany last March. We opted to exhibit a testing prototype to validate the product in a place where all big European leaders in the industry show up. We not only received orders for WallPee units but interest from the leading manufacturers in the technology itself.
When will the WallPee be on the market?
We are doing all we can to be sales-ready in six months' time. We are currently in negotiations with a manufacturer and once a factory prototype is ready with safety certificates in place we have a number of companies willing to trial the product.
We plan to deliver orders to clients as soon as possible so that we can start generating revenues and prove that sanitation standards can be much improved!
What are your plans for this product?
We do have ambitious – but top secret – plans for WallPee! A recent milestone for us is that we have been invited to join Enterprise Ireland's High Potential Startup (HPSU) programme and will certainly have the best supports available to make our plans come true.
It is important to say that construction is only where this idea was born but there is a wider scope for WallPee in the events sector, i.e. music festivals, large outdoor events and everywhere where men are present but there are no facilities. So we're looking to target portable sanitation hire companies. They supply the construction sector as well as other industries with portable sanitation demands. The portable sanitation hire market was worth approximately €4.5 billion in Europe in 2016. In 2017, there were 143,000 portable units with 90% usage in Ireland and the UK. The market is lacking innovation while noting steady growth in demand. We believe that this is the perfect moment for WallPee.
[Featured image, l-r: Paula Carroll – New Frontiers National Programme Manager, Enterprise Ireland; Catherine Moroney – Head of Business Banking, AIB; Magda Rzepkowska – Beta Inventions; Mark Christal – Divisional Manager Regions & Entrepreneurship, Enterprise Ireland]
About the author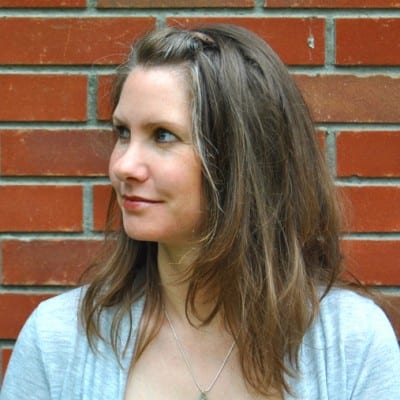 Scarlet Bierman is a content consultant, commissioned by Enterprise Ireland to fulfil the role of Editor of the New Frontiers website. She is an expert in designing and executing ethical marketing strategies and passionate about helping businesses to develop a quality online presence… [Read Scarlet's profile]