Those who attended last year's inaugural Innovation Showcase will be pleased to know that it's back again this year and looks set to be even better than last time! It's organised by Enterprise Ireland, in cooperation with IDA Ireland and Science Foundation Ireland (SFI) on behalf of the Department of Jobs, Enterprise and Innovation. The Innovation Showcase is on 8th December at the Convention Centre Dublin. Registration required. 
What is the Innovation Showcase?
The Innovation Showcase is the place to find all the innovation supports available to businesses under one roof. The aim of the event is to achieve significant economic impacts through increased engagement between the public research system and industry. If you want to know how you can access the innovation supports to grow your business, this is the place to find out.
Having spoken to the organisers, I expect that this year's event will be even more relevant and impactful for industry. Keynote industry speakers will deliver engaging presentations, describing how their use of supports for research and innovation has improved their business. There's also ample opportunity to network with other delegates.
Discover the supports to grow your business
The support organisations represented on the day fall into the following categories:
Technology Gateway Network
KTI – Knowledge Transfer 

Ireland

Commercialisation of Research

Innovation Supports for Industry
International Funding
ICT
Sustainable Food
Health and Medical Technologies
Manufacturing and Materials
Innovation in Services and Business Processes
Energy

Big Ideas
Running in parallel to the networking event is the Big Ideas – investor ready start-ups event. Investors looking for new start-up companies emerging from state-funded research are invited to set up meetings with the promoters behind these new start-ups. The 12 spin-out companies will take centre stage and give a two minute pitch presenting their Big Ideas – demonstrating the high-quality of research happening in Ireland's Higher Education Institutions. Speakers will include:
Rory Mooney – Class Medical
Deirdre Lee – Derilinx
Ray Alcorn – Exceedence
Chris Nelson – Kite Medical
Anita Finnegan – Nova Leah
Peter Richardson – NovoGrid
Kieran Normoyle – Ocean Survivor
Conor Harkin – ProVerum Medical
John Lynch – Selfsense Technologies
Eoin Banbury – Signum Surgical
Ron Donovan – Sive Medical
Patricia Scanlon – Soapbox Labs
Get networking
The Innovation Showcase is pleased to be adopting the fuseami networking app on the day, to encourage business networking at the event.
Fuseami intelligently searches for areas of relevance across profiles and enables people to discover and connect with one another in areas that are most relevant to their business. Simply download, login with your LinkedIn account, choose the Innovation Showcase event and start networking with other delegates immediately.
Irish Design
The Innovation Showcase will also be featuring an exhibit specially created by the NCAD using the Innovation Showcase logo. This interactive installation will be adding a bit of fun on the day, so drop by and take a look. Part of the year of Irish Design ID2015, it aims to demonstrate how the use of design is a great way to enhance your business.
So, if you are in industry and want to know how innovation can further support your business, then get over to the Innovation Showcase! I'll be there again this year, as will members of the New Frontiers team. Come and say hello!
Innovation Showcase

8th December 2015, 8.30am to 2pm

Convention Centre Dublin, Spencer Dock, Dublin 1
About the author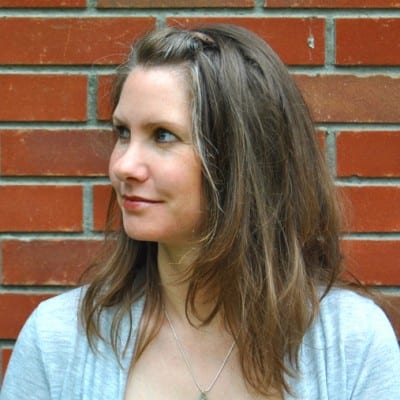 Scarlet Bierman is Editor of the New Frontiers website and founder of her own startup, Engage. She is an expert in designing and executing content strategies and passionate about helping businesses to develop a quality online presence… [Read Scarlet's profile]
Other articles from the New Frontiers blog
[vc_basic_grid post_type="post" max_items="4″ element_width="3″ gap="20″ item="1518″ taxonomies="1″ grid_id="vc_gid:1447926833082-c51a0e47-c2bc-5″]