A software solution for visitor attractions, a wine with a distinctly Irish flavour, a company that grows Cannabis Sativa, and a company aimed at providing professional development to teachers were the big winners at the 2019 LIT New Frontiers Start-up Awards.
A total of 14 new business leaders from the New Frontiers programme showcased their start-up companies at a ceremony in the Millennium Theatre at LIT, Moylish Campus on 15th May 2019.
New Frontiers is delivered by LIT at the Hartnett Enterprise Acceleration Centre. Their programme is already accepting applications for Phase 2; to prepare for this a Phase 1 Bootcamp programme will take place in July, the closing date for applications is noon on Monday 8th July 2019.
Vice President for Research Development and Innovation at LIT, Dr Liam Brown, described New Frontiers as a truly national programme with a significant regional outreach.
"LIT is delighted to be the lead partner in this region but we cannot do it alone – its takes a community. We had more than 70 people supporting the participants for this year's New Frontiers Phase 2. Mentors, guest speakers, guest facilitators, workshop hosts, advisors, members of the professional service organisations in Limerick and beyond, and more.
The results from this elite programme for startups is rewarding, and is recognised as a huge driver of success by many of the prosperous indigenous companies in the Mid West. It provides help and support to accelerate business development and equips participants with the skills and contacts required to successfully start and grow their company. Previous New Frontiers participants have told us time and time again that being accepted and then completing the New Frontiers programme is like wearing a badge of quality in the business world. It means you have been recognised as a viable business, you have the skill set to succeed, and there is a willingness for other businesses to meet and negotiate with you after the successful completion of the programme."
According to Paula Carroll, Enterprise Ireland New Frontiers Programme Manager:
"New Frontiers is a critically important programme within Enterprise Ireland's offering. It is the national entrepreneurial development programme and helps start-ups on their journey, with expertise and funding. I am very impressed with the 2019 LIT cohort, which is a particularly strong group and I wish them well on further development of their companies."
The New Frontiers end of year ceremony further recognises the entrepreneurship and innovation through awards for Startup of the Year, Finalists of the Year and Showcase Winner.
LIT's New Frontiers Startup Award 2019 Winners
LIT's 2019 New Frontier Startup of the Year is Ivan Tuohy of Great Ireland Experiences. Ivan Tuohy set up Great Ireland Experiences as a software solution for visitor attractions. It has a frontend app for the visitor and is smart, intelligent, automated software for the attraction. This innovative app enables attractions to load all content to a single space, capture rich customer data and customise and personalise their sales offerings.
Startup Finalist Ciara McGuane is making professional development accessible for teachers – anytime, anywhere – with her company, Rahoo.
Startup Finalist Laura Jayne Foley is the founder of Canabaoil, which is an Irish company growing Cannabis Sativa under licence from the Department of Health and producing legal, non-psychoactive, cannabinoid-rich resin for the national and international wholesale ingredient market.
Showcase Winners Brendan Reddin and Trisha Kelly founded BT Wines with a view to creating a range of premium wines which have a distinct Irish aspect. Their introduction of Irish peat to the process brings a unique and distinctive Irish element to grape varieties everyone knows and loves.
The New Frontiers Awards ceremony in LIT
LIT, Limerick Local Enterprise Office, HOMS Solicitors, and Bridgewater Management were the key sponsors for the annual flagship event and came together to provide prizes for each award and give the entrepreneurs a boost on their way to being a successful global company!
Congratulating the New Frontiers graduates, Prof Vincent Cunnane, President of LIT, emphasised the important role played by New Frontiers entrepreneurs in Irish business.
"Through innovation, dedication, hard work and newly acquired New Frontiers skillsets, these entrepreneurs will develop sustainable businesses that are driving the economy forward and impacting on society.
It is home-grown businesses like these that are the bedrock of our local economies, rural and urban, while also positively influencing our national economy.
At LIT, we want to facilitate, support and grow that sense of leadership, that sense of innovation, that entrepreneurial instinct, that passion. We want to help businesses succeed. LIT looks forward to continuing our support as these businesses grow and prosper."
Congratulating the entrepreneurs on their passion and bravery, Dr Brown said:
"LIT has been fortunate to be part of your journey supporting the hard work you have put into your businesses through the New Frontiers Programme. You are indeed a group with global ambition and we look forward to continuing our support as you start and grow your businesses."
About the author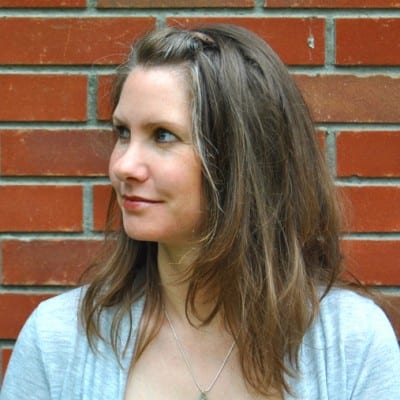 Scarlet Bierman runs a content-first marketing agency, Engage Content, and is Editor of the New Frontiers website. She is an expert in designing and executing content strategies and passionate about helping businesses to develop a quality online presence… [Read Scarlet's profile]