Wild Irish Seaweed is a great example of an Irish company combining a heritage product with modern-day business practices. Originally founded in 2009 by Gerard and Eileen Talty, the family business has grown from strength to strength – its food and health products can be found on sale nationwide, but it also has a presence in overseas markets. All four of Gerard and Eileen's children are involved in the business, including Evan, a New Frontiers alumnus.
"We started out with two products in 2008. Back then we were just supplying to local stores. The actual idea for the business came from working with my grandfather in the summer. He had a history in seaweed harvesting, and the family would go along and help out. We knew people were buying the product, but we weren't sure why… that summer, we started thinking about what the uses for this seaweed were and identifying the market that existed."

The first two products sold by the company – Dillisk and Carrageen – were prepared in the Talty family kitchen in County Clare. But as new products were added to the range, these facilities were soon outgrown, and the Taltys moved to bigger premises. One drawback, however, was that the seaweed could only be dried during the summer months. It became clear that if the business was going to continue to expand, a purpose-built facility would be needed.
"The decision to build our own factory came from the fact that we had become a very different company to the one we were when we started in 2009. We quickly went from producing two products, to producing five, to producing fourteen. The new building helped greatly with the expansion of the business and keeping up with demand, as it allows us to dry seaweed all year round."
This expansion was very much a learning curve, as the seaweed industry was small in Ireland at the time, and a facility of the type that was required had never been built here.
"We knew what we needed, but had no real blueprint for how it should be built. Having done some research, we found that the factory type we wanted existed in France – so we learned from that. And we learned quickly; it took no more than two years to go from conception to full operation in 2013."
The new facility was a large but necessary expense for the business, representing an investment of about €150,000. But it is the nerve centre of the whole company – it's also where the products are packed and stored and where the online shop is run from. Currently, Wild Irish Seaweed employs 15 people and that number is set to grow.
In terms of brand awareness, Evan has adopted a modern approach that focuses on organic growth and content-based marketing. The company has a strong presence on social media – making use of Facebook, Twitter and Instagram to promote the business in different ways.
"Since I started with the business when I was 22, I've invested a lot of time and effort to help grow it. The new model of marketing works better for us than more traditional forms of advertising, but also it is much more cost-effective. We can promote and grow the business very successfully with social media, on a much smaller budget."

Aside from working with social media marketing, Evan has also focussed on getting the company exposure by attending tradeshows and other events. They work closely with organisations such as Bord Bia in this area, joining delegations on overseas visits that could offer a strategic advantage.
"As this is a family-run business, we don't have big investors, so we try to get the company and its products out there by promoting at trade shows and conferences. It has been an affordable way to open up channels and make contacts to grow the business. It will be a key part of our strategy for the future too. We are attending conferences in both China and the US this month."
Expanding to these new markets poses completely new challenges. One of the biggest is how to get the product there in an affordable way. Evan has been looking to achieve this by cooperating with other Irish companies who already export to these regions – finding opportunities to piggy-back on those companies' containers in a way that is financially beneficial to both parties. It's a savvy approach, and when Evan joined the New Frontiers programme, becoming more business savvy was one of his main aims.
"I knew we had a great product and that we were great at selling it, but we still needed some help with the business side of things. The best thing about the New Frontiers programme was that it prepared me for the different issues I encountered as we expanded the business. I still find myself encountering a new challenge and knowing how to approach it by thinking back to my time on the programme."
Wild Irish Seaweed has prioritised sustainable growth and high-quality products, and it's an approach that has clearly worked. Their online shop ships to around 25 countries worldwide, while their domestic supplier list is extensive and contains such well-known names as Centra and SuperValu. Evan's sights are now firmly set on expansion into the US and China.
Having started with the east coast of America, he hopes to roll out across the whole of the US by the end of the year, and he's developing his plan to introduce Wild Irish Seaweed to the Chinese market. He sees the company becoming a global brand in the future and, if past success is anything to go by, he looks set to achieve this.
Find out more about Wild Irish Seaweed at wildirishseaveg.com
About the author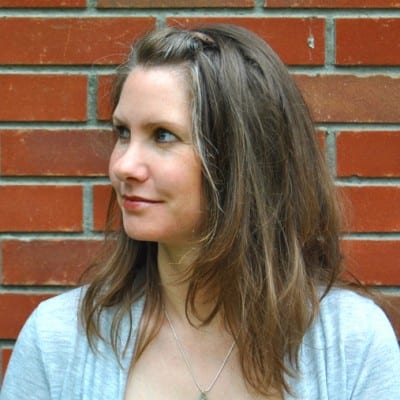 Scarlet Bierman is Editor of the New Frontiers website and founder of her own startup, Engage. She is an expert in designing and executing content strategies and passionate about helping businesses to develop a quality online presence… [Read Scarlet's profile]
Other articles from the New Frontiers blog
[vc_basic_grid post_type="post" max_items="4″ element_width="3″ gap="20″ item="1518″ taxonomies="1″ grid_id="vc_gid:1465394216111-cc0b9b50-873e-5″]