Cork: 14 entrepreneurs on their way to success!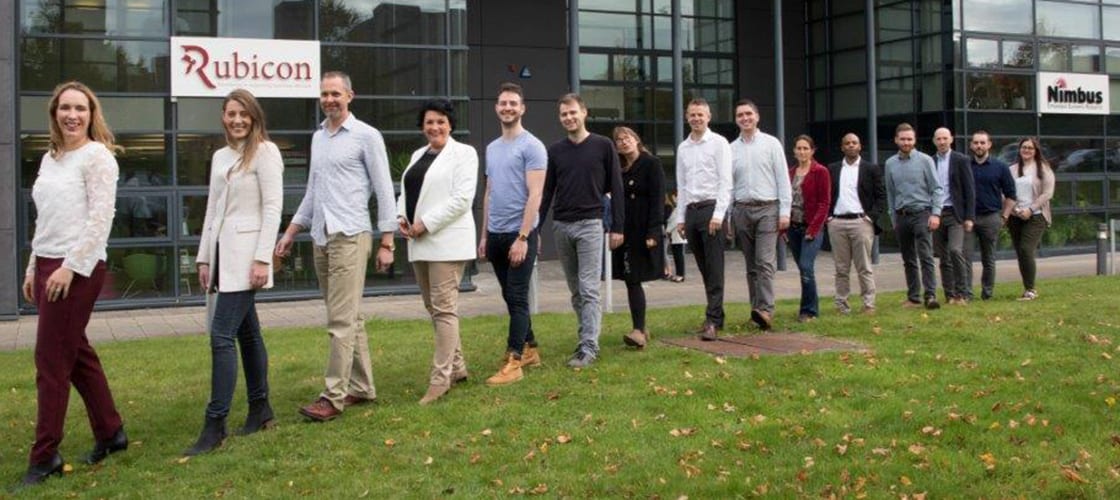 September 2018 marks an exciting milestone for 14 new start-up businesses in Cork, as they embark on a full time six-month intensive development programme to support their business growth. New Frontiers – The National Programme For Developing Entrepreneurs is delivered locally at the Rubicon Centre in Cork Institute of Technology.
These 14 participants follow in the footsteps of 97 other start-up founders who have completed the programme at CIT, which has supported over 1,000 entrepreneurs nationally.
14 innovative startup ideas
The 2018 cohort reflects a wide variety of sectors:
Christina O Dwyer
who is developing a new ostomy baseplate and bag to provide users with a reliable, ergonomic appliance.
Daniel Mulcahy
who is providing a cost-effective way for airline passengers to join together to share taxi journeys, initially from and to airports.
Dave Jeffery
is developing a platform which enables users to convert a business web app into a desktop app.
Loretta Kennedy
is launching a healthy ketchup which promotes a healthy gut as well as reducing the incidence of dental cavities in children.
Marian Kennedy
is developing hygienic products to assist with the post-partum care of sensitive areas for women after birth.
Michael O'Neill
has created a screen time management platform designed for students, parents, teachers and lecturers focused on enabling undistracted learning and engagement.
Nora Irwin
has developed a range of solid perfumes made using organic beeswax, natural pure essential oils and absolutes that can be layered to create different fragrances.
Patrick Corrigan
has developed a knowledge base management and collaboration tool for businesses which allows IT to create and maintain branded documentation quickly.
Paul McCabe
is developing an online platform that files tax forms for international students.
Pedro DaSilva
is focusing on developing a product development service for smart charging devices, targeting the Internet of Things (IoT) industry and its demand for smart charging solutions and low power management services.
Ryan O Neill
is developing a centralised online management platform supporting health, fitness and wellness professionals run their business more effectively and efficiently.
Seán Barni
is developing a digital shield that puts individuals back in control of their privacy, through email, phone, virtual payment cards and identity management.
Stephen Fleming
has a cloud-based software service that systematically gathers and interprets IT user experience data to generate industry-standard metrics, benchmarks and insights.
Tara Zuluaga Dorgan
is creating a range of gut-centric functional foods combining ancient nutrition with modern science.
New Frontiers at Cork
Alison Walsh Programme Manager said:
"It is wonderful to welcome 14 new participants to join our latest cohort of the New Frontiers Phase 2 programme in the Rubicon centre. The standard of applications was extremely high this year and it was a very competitive recruitment process. We are delighted to have such strong projects and will work intensively with each company over the coming 6 months and beyond to help them drive the growth and success of their start up business."
Paula Carroll, National Programme Manager for Enterprise Ireland, said:
"The New Frontiers programme delivered by the team in the Rubicon has a great reputation for developing entrepreneurs who go on to build successful businesses. We have no doubt that many of this new cohort will follow in their footsteps."
Since the programme started in 2012, 97 New Frontiers CIT start-ups have raised over €1.050 million through Competitive Start Funding (CSF) and a further €6.478 million in public and private investment.
If you have a startup idea and would like to take it to the next level, read more about the New Frontiers programme and see our calendar for upcoming deadlines around the country.