Business leaders, owners and investors turned out in force last Thursday evening in the Regional Development Centre (Dundalk Institute of Technology) to witness the head to head final of the New Frontiers Programme Pitch Competition. The competition brought to an end the 2015 New Frontiers Programme which is a national programme funded by Enterprise Ireland and delivered in the North East by DkIT in collaboration with DCU.
The competition was judged by Patrick Joy (EY Entrepreneur of the Year 2013), John Phelan (Halo Business Angels Network) Michael Farrell (PKF-FPM), Amanda Murphy (AIB) and Aidan Browne (RDC) with a prize of €15,000 for the winner. The eight finalists are all early-stage startups, many of whom gave up employment within the past 12 months to pursue their dream of building their own business.
Opening the event DkIT President, Ann Campbell, remarked: This evening's event provides an opportunity for us to see the cream of business startups in the North East as they pitch to an esteemed panel of judges, for a prize that will make a major difference in the development of their business.
As the pitching got underway it was clear that the President's remarks were on the button, as each and every one of the promoters gave excellent presentations for their business proposal. Following each five minute pitch the judges grilled the promoter's proposition, uniqueness and financials. Nobody was given an easy ride.
Following a heated judges' deliberation session, Amanda Murphy (AIB) and Michael Farrell (PKF-FPM) – the main sponsors of the event – took to the podium to announce the winner. Congratulating all eight promoters on the pitches and their businesses, Amanda noted: all the judges were extremely impressed with the quality of the pitches on show and that each and every promoter would be a deserving winner; however, there was only one prize on offer. Fellow judge Michael Farrell echoed these sentiments and added: the winner was chosen for the potential of the business to scale and internationalise. The winner was Paul Rogers of Semper Security.
Paul receives a prize fund of €15,000 in cash and services from the sponsors AIB, PKF-FPM, Averian IT and the Regional Development Centre. A clearly delighted Paul thanked the sponsors, including the media sponsors The Argus and Drogheda Independent, the New Frontiers Programme team and all of those who supported and believed in the business over the past 12 months. Semper Security provides a security auditing platform for credit and debit card processing providers. With customers in Dublin already using the system, it won't be long before this determined businessman takes his product to the US and further afield.
The participants of the Pitch Competition
Rachel Hanna, Bell Media Ltd
Established in September 2014 and already trading, Bell Media is developing on-line, interactive digital publications for the education sector in Ireland and is managed and directed by Rachel Hanna, an experienced salesperson with over 12 years industry experience. In whatever spare time she has, Rachel enjoys film, theatre, travel and eating out.
Paul Rogers, Semper Security
Semper Security is a FinTech (financial technology) company that helps credit card merchants and acquiring banks comply with payment card industry data security standards. Headed up by Paul Rogers, Semper offers compliance management software, policy framework documentation and compliance consultancy support.
Paul has worked in the financial services sector for over 23 years in New York, Manchester and Dublin. Educated in UCD Computer Science and with a BA from the University of Phoenix, Paul is a member of Cuchulainn Cycling Club and also likes to play golf.
Phyllis Coyle, Weight Monkey
Weight Monkey is a new web application designed to assist people on their weight loss journey and to generate bookings for the weight loss, health and well-being industries. Weight Monkey enables people to find weight loss classes, products and services in their own area, all on one platform.
A Software Developer and Project Manager who also has experience in Sales and Marketing, Phyllis has a keen interest in the Health and Fitness Industry and enjoys playing sports, hillwalking and relishes the pressures of Entrepreneurship.
Aideen McDermott, Fluid Language Assessment
Fluid Language Assessment is developing software to allow language teachers assess their students' abilities in reading, writing, listening and speaking in the classroom, in real-time, using a mobile device. Based on observable evidence teachers can give feedback and set learning goals, which has been proven to increase retention levels. Aideen will launch a pilot in secondary schools in Louth and Meath over the coming weeks.
Aideen has worked in the language teaching sector in Ireland and Mexico and was a Director of Studies, teacher trainer and was also involved in assessment and syllabus design in a number of organisations. This is Aideen's first start-up.
Conor Duff, Tactic Sports
Tactic is an Educational Sports Application developed to promote game awareness, understanding and anticipation in sport. It gamifies sports footage in a fun and educational way.
Conor has a background in User Experience Design and worked on projects for many premium brands including Maserati. His Master's degree focused on the integration of Technology in Education, that and the fact that he plays Rugby and also coaches his sons U10 rugby team sparked the initial idea for Tactic.
Sinead Geraghty, StowAway
Stowaway is the home storage solution specialist! A producer of unique, ceiling storage units that appeal to urban dwellers who want to maximise their limited living space. The first of the Stowaway range is a ceiling mounted bike storage unit.
Sinead has a passion for e-commerce and comes from a strong sales and marketing background. Whenever she gets a chance, she loves to escape to the mountains and go hiking.
Mila Khokha, Baked With Love
Baked with love is a family run bakery that produces premium artisan breads and pastries with an Eastern European twist.
Originally from Belarus, Mila came to Ireland over a decade ago working in the food sector. Setting up the bakery to follow her dream and aspiration that one day Baked with Love will become a brand of choice producing unique products handed down through three generations of her family.
Adrienne McArdle, Heat Hero
Smart Innovation Products Ltd has developed and is commercialising a patentable manifold system called Heat Hero that maximises efficiency in a solid fuel heating system by improving heat circulation by at least 48%.
Adrienne held a number of senior management positions before starting a heating system and stove retail business with her husband Art. Smart Innovation Products has recently spun out of the retail business to commercialise a number of innovative products for the plumbing and heating sector.
The staff of the Regional Development Centre, DkIT, would like to wish each of the finalists the best of luck in the future and continued success in their business.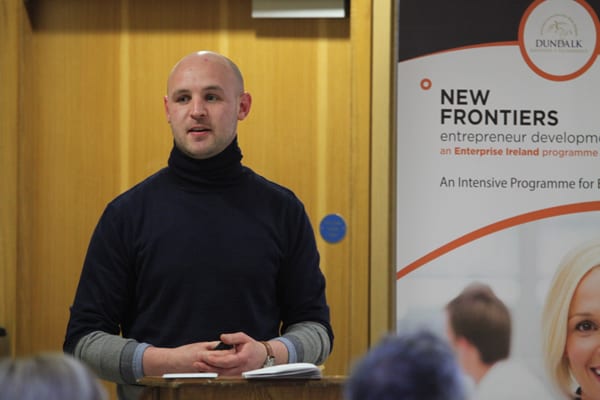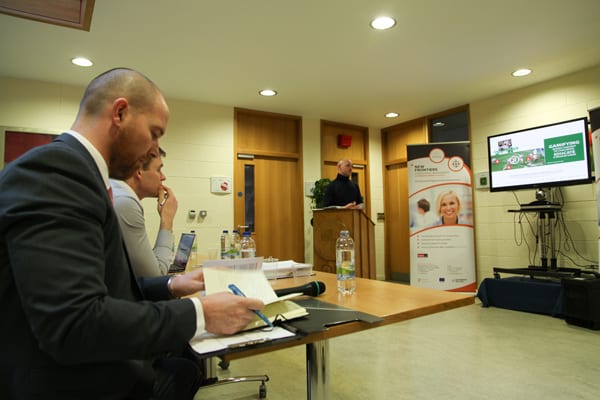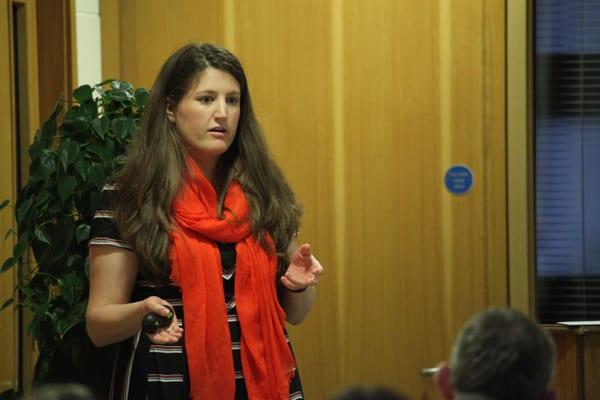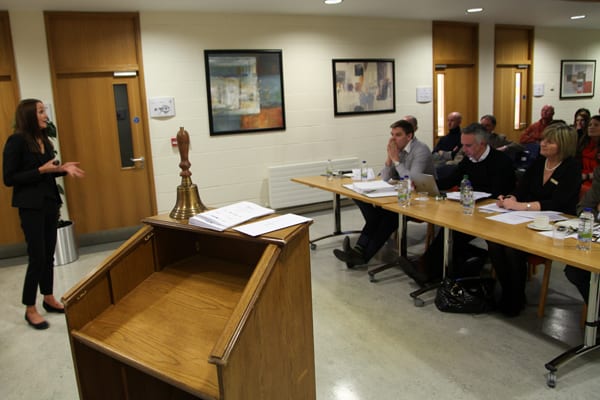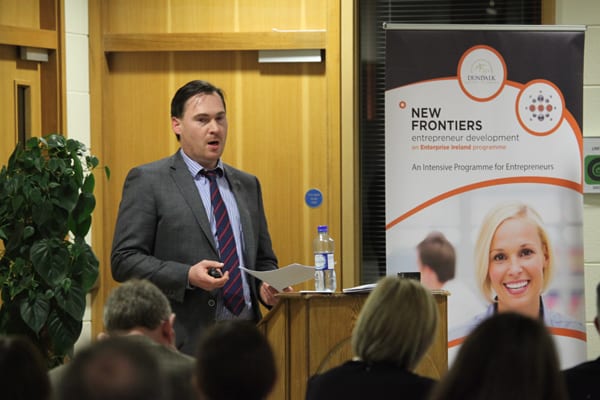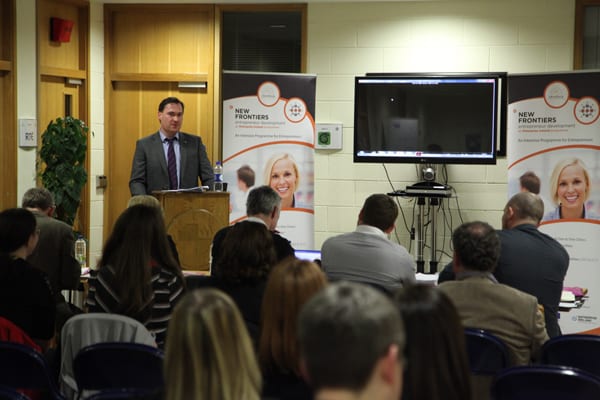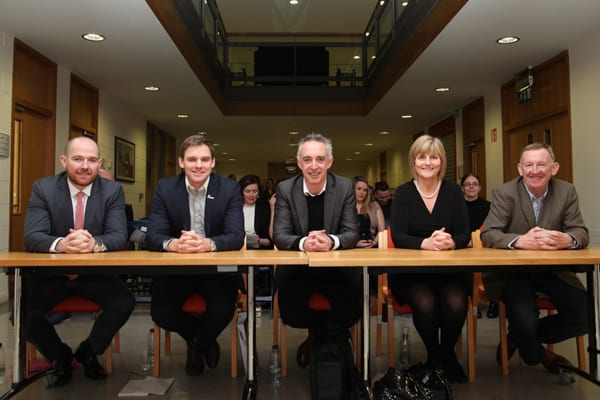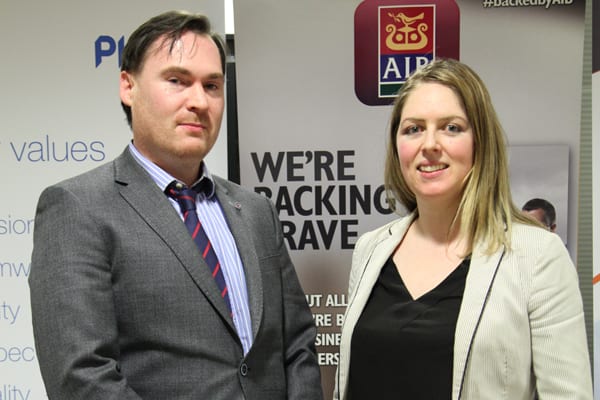 About the author
Garrett is the New Frontiers Programme Manager at Dundalk Institute of Technology. He has a background in engineering and has lectured in information systems, computer applications and new venture creation. He has been the Enterprise Development Manager at DkIT's Regional Development Centre since 2007… [Read Garrett's profile]
Other articles from the New Frontiers blog
[vc_basic_grid post_type="post" max_items="4″ element_width="3″ gap="20″ item="1518″ taxonomies="1″ grid_id="vc_gid:1456220746357-4ba8f3a9-dd6e-7″]