12 high-potential entrepreneurs commence New Frontiers at GMIT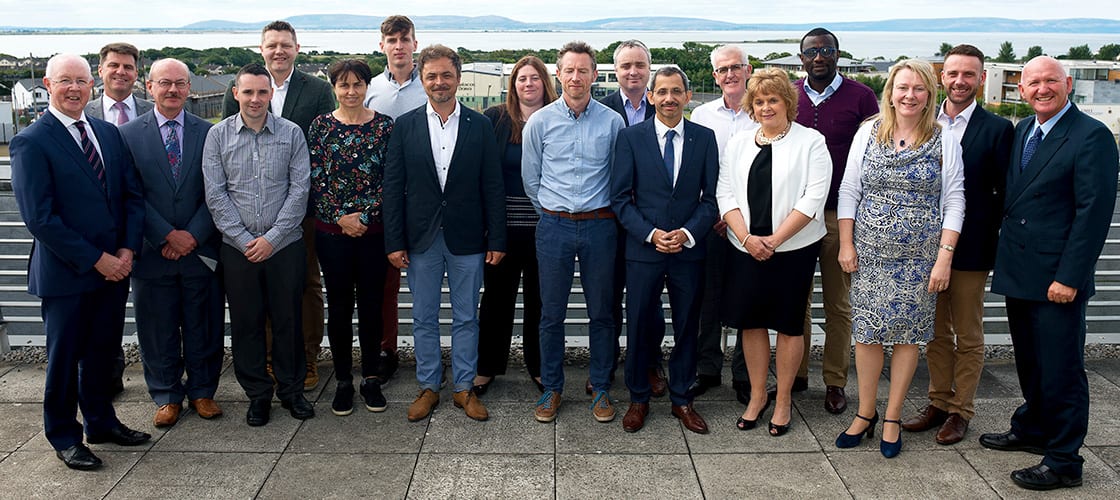 12 ambitious entrepreneurs with innovative startup ideas have made it through a competitive selection process for Phase 2 of the New Frontiers programme in Galway, funded by Enterprise Ireland and delivered by Galway-Mayo Institute of Technology.
The future business leaders started the programme yesterday, which is delivered by GMIT at its Innovation Hubs in Galway and Mayo. For the next six months, they will dedicate themselves full-time to the development of their early-start companies – receiving support in the form of training, mentoring, networking, R&D input, office space and more. A stipend of €15,000 is paid to each participant, subject to satisfactory performance and development reviews.
These 12 participants follow in the footsteps of 83 other startup founders to complete the programme at GMIT, which has supported nearly 1,500 entrepreneurs nationally.
The 2018 cohort reflects a wide variety of sectors:
Alan Preims, who is working on a soundtrack library for game developers;
Gerard Keane, who plans to develop risk management software for businesses;
Jipe Kelly, who is developing a platform to attract foreign students to third level colleges and universities;
Maneesh Kaushik, who is using artificial intelligence (AI) technology for preventive and diagnostic heart care;
Patricia MacEoin, who has a concept for an intravenous fluid delivery system for the equine industry;
Roisin Kelly, who is looking into internet safety education for children;
Kieran Barry, who is developing friction technology to reduce the drag on ships;
David McIntyre, who is creating a sensory booth for people with special needs;
Ferdia Kenny, who is building a recruitment platform for part-time staff;
Francis Bonner, whose innovative idea for functional food will blend coffee with plant oil;
Liam Moffatt, who is working on an athlete performance system;
Mark Basquille, who is developing a food supplement for athletes.
Tony O'Kelly, New Frontiers Programme Manager at GMIT, is looking forward to his seventh year supporting innovative startups on New Frontiers.
"114 new business ideas were submitted for consideration this year. It is a great indication of the strength of entrepreneurship in our region! The economic landscape in Galway continues to develop. Not only is GMIT extending the IHub to double its current capacity, other local initiatives – the Portershed, which opened two years ago; two new Bank of Ireland centres; the Start-lab, Work Bench, Agtech and NDRC accelerators; plus the BioExcell Medtech Accelerator and BioInnovate Ireland programme at NUIG – bring a wide range of supports to businesses and startups."
Barry Egan, Enterprise Ireland Director West, commented:
"The entrepreneurs selected for this accelerated business start-up process are top quality, with great potential. We look forward to the development of the next wave of successful businesses in the West."
Since the programme started in 2012, 23 GMIT New Frontiers start-ups have raised over €1 million through Competitive Start Funding (CSF) and over €10 million in private plus High Potential Start-up (HPSU) investment. Find out more and see our calendar for upcoming deadlines around the country.